New Cannabis Products to Follow Edibles Legalization
Canada's next wave of cannabis legalization allows edibles, beverages, extracts, and topicals on October 17. The products could hit the stores in December.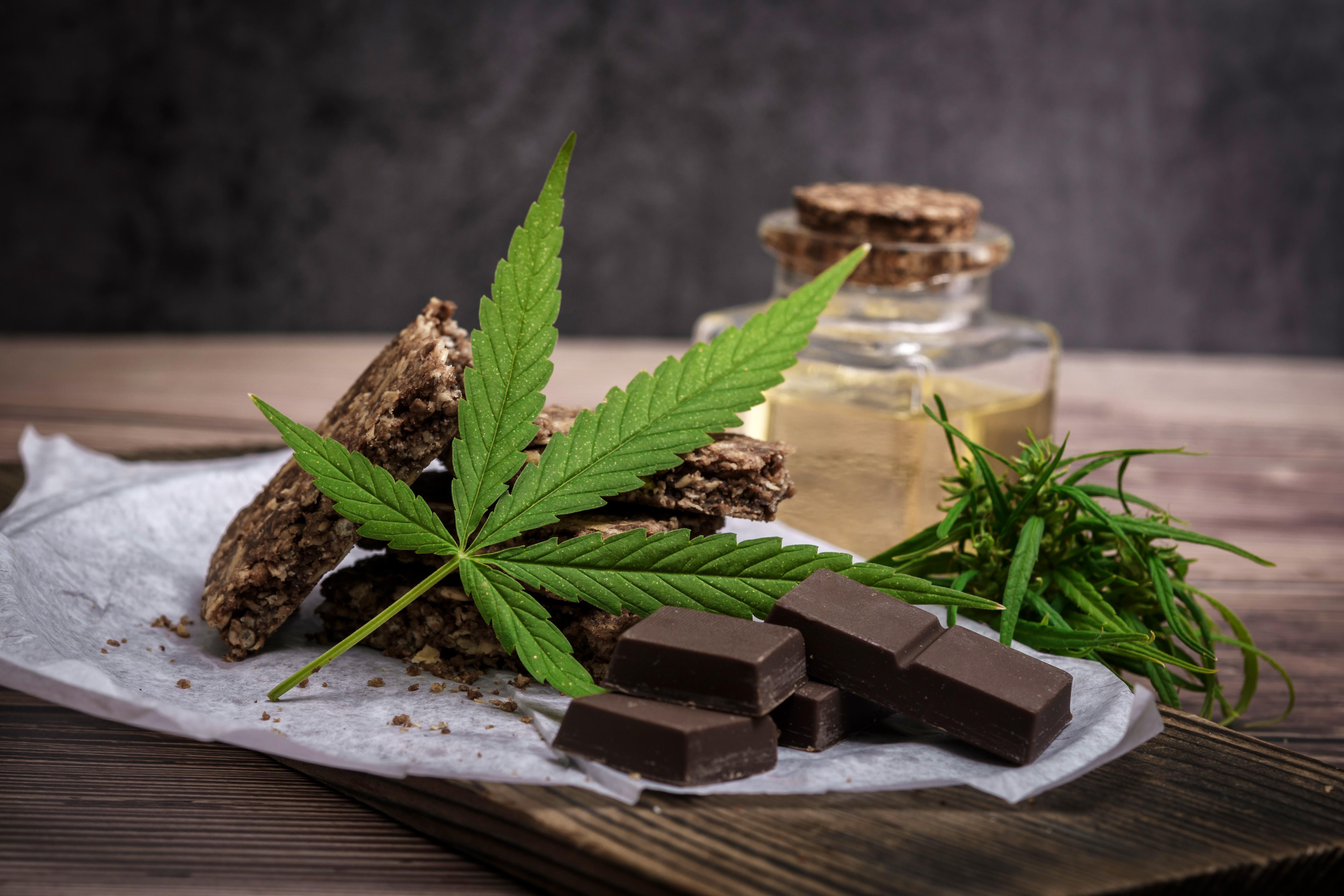 The second wave of cannabis legalization in Canada will allow the sale of edibles, beverages, extracts, and topicals effective October 17. The new products should hit the stores in mid-December, as federal license holders must give a 60-day notice to Health Canada regarding their plans to sell new products.
Article continues below advertisement
Article continues below advertisement
Regulations would influence new products
Deloitte expects the market for edibles and alternative cannabis products to be worth 2.7 Canadian dollars. It expects cannabis extract products, including edibles, to contribute 1.6 billion Canadian dollars to this estimated business.
A Deloitte survey indicates that gummies were the most preferred edibles among current cannabis users. Notably, 26% of the current consumers indicated gummies as their preferred edible while 23%, 22%, and 16%, respectively, showed interest in cookies, brownies, and chocolates.
Plus, the survey indicates that among the likely consumers of cannabis edibles, the top preferred edible formats were cookies (50%), brownies (49%), gummies (48%), and chocolates (48%).
However, Health Canada's regulations could be the key factor influencing the edibles that licensed cannabis companies can sell in Canada. On June 14, Health Canada issued guidelines about the legal production and sale of edibles, cannabis extracts, and topicals. Notably, the THC (or tetrahydrocannabinol) limit for edible cannabis (including drinks) is 10 mg per package. THC is the primary psychoactive component in cannabis.
Article continues below advertisement
Also, labeling guidelines require the product packaging to specify THC and CBD (or cannabidiol) content and other information, including a health warning message. One of the most important guidelines is that edible cannabis products should not appeal to young people. Also, the products should not make any health, dietary, or cosmetic claims.
What cannabis companies are planning
Several cannabis companies are increasing their production capacity to gear up for opportunities in the edibles and cannabis-derived products market. In June, Canopy Growth (WEED) (CGC) provided an update about its enhanced production capacity in Canada.
The company has an estimated monthly capacity to produce over 850,000 chocolates at its Smith Falls facility in Ontario. Also, Canopy Growth disclosed that once licensed, its new beverage facility can produce over 5 million beverages in a month.
Also, beverage giant Constellation Brands has a significant stake in Canopy Growth. Constellation Brands' investment in Canopy Growth could provide the required resources to expand in new growth areas.
Article continues below advertisement
Article continues below advertisement
Hexo (HEXO) formed a joint venture (called Truss) with Molson Coors to develop nonalcoholic, cannabis-infused beverages for the Canadian market. During its third-quarter conference call, Hexo indicated that it is gearing up for the second wave of legalization. Aside from developing cannabis-infused beverages through Truss, Hexo is developing gummies and a premium vape product line.
In July, Aurora Cannabis (ACB) received the Health Canada processing license for its Aurora Air facility. This facility would develop edible products such as gummies and chocolates. ACB would introduce these edible products to the Canadian market in December. Also, the company plans to increase its production capacity to gear up for the demand for vapes, concentrates, and edibles.
OrganiGram (OGI) has invested $15 million in a production line, which can produce about 4 million kilograms of chocolate cannabis edibles annually.
Why companies need to exercise caution
Recently, there has been significant concern and investigations surrounding the use of marijuana products for vaping. Adherence to safety and other regulations are crucial factors for cannabis companies preparing to enter the Canadian edibles and beverage market following legalization. Health Canada is adamant that cannabis edibles and other products should not be targeted at youth.
CannTrust (CTST) has been investing in its production capacity with plans to enter the Canadian edibles market once legalized. However, the company is currently under fire for violating Health Canada regulations. On September 4, CannTrust stock was down 67.1% year-to-date.
Canopy Growth stock has declined 11.1% so far, and the company's weak performance in the first quarter of fiscal 2020 disappointed investors. In contrast, OrganiGram, Hexo, and Aurora Cannabis's respective stock prices have risen 18.8%, 20.0%, and 9.1% year-to-date.
For more insight, please read OrganiGram Lower Target Price and Valuation Multiple and Aurora Cannabis: What's the Word on the Street.