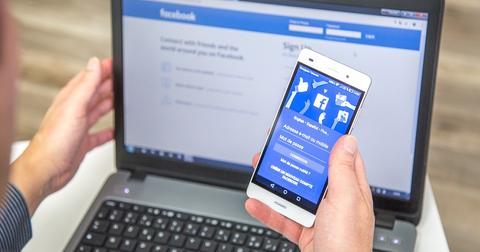 Facebook Portal Targets Several Markets Worth $300 Billion
By Ruchi Gupta

Updated
On Wednesday, Facebook (FB) unveiled new models of its Portal hardware products. The company introduced three new Portal models—Portal, Portal Mini, and Portal TV. The Portal and Portal Mini are improved variants of the original Portal—a smart speaker that also supports video calling. However, the new Portal TV is more advanced. The new Portal TV doubles up as a video calling and video streaming device in the mold of Amazon's Fire TV or Roku.
Article continues below advertisement
Nearly $300 billion up for grabs for Facebook's Portal business
In addition to making smart speakers and video streaming devices, Facebook also makes virtual reality devices through its Oculus subsidiary. The global virtual reality market will grow to nearly $27 billion in 2022 from $2.0 billion in 2016. Therefore, the revenue opportunity for Facebook's Portal and Oculus hardware businesses is close to $330 billion.
Facebook's hardware revenue opportunity rivals its core advertising business. Notably, Facebook is pursuing a $333 billion revenue opportunity in the global digital advertising market this year, according to eMarketer estimates.
Facebook seeking to break dependence on advertising dollars
Currently, Facebook relies on the advertising market for most of its revenues. In fact, advertising sales contributed 99% of Facebook's total revenues in the second quarter. The company depends more on the advertising market than its major peers. Google parent Alphabet (GOOGL) derived 84% of its revenues from advertising in the second quarter. Meanwhile, Twitter derived 86% of its revenues from advertising in the second quarter. Advertising contributed 96% of Yelp's (YELP) revenues in the second quarter. However, Facebook is trying to break its dependence on the advertising market. We think that explains why the company ventured into the hardware business.
Currently, Roku (ROKU) and Amazon (AMZN) dominate the video streaming market. Their stocks fell after Facebook announced its Portal TV device. Roku stock fell nearly 14%, while Amazon stock fell 0.28% on Wednesday.