Could Boeing Benefit from Airbus's 'Back' Pain?
Some airlines have been forced to keep the back seats empty on Airbus's (EASDY) A320neos due to a problem similar to Boeing (BA) 737 Max 8's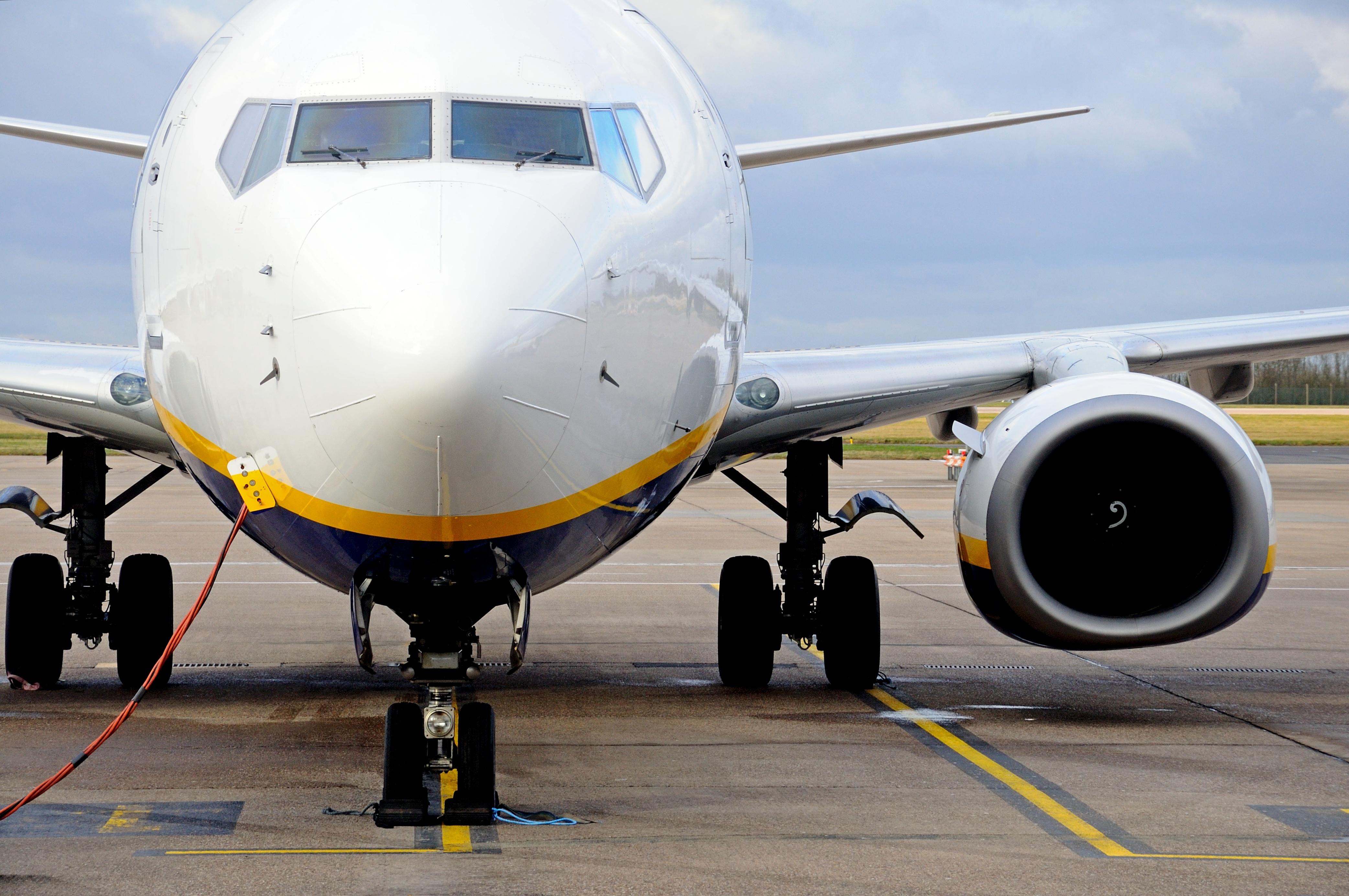 This week, The Sun reported that some airlines have been forced to keep the back seats empty on Airbus's (EASDY) A320neos due to a problem similar to Boeing (BA) 737 Max 8's. Like Boeing's troubled jet, the A320neo tends to pitch its nose upward. However, the problem has only been identified in lab conditions and not during commercial flights. The A320neo's software fails to correct the aircraft's pitch in certain circumstances. By keeping the load in rear cargo compartments and seats low, the center of gravity of these aircraft can be brought forward, correcting the pitch issue.
Article continues below advertisement
Article continues below advertisement
The Sun reported that British Airways and Luftansa have started keeping the A320neo's rear seats empty to address the potential safety issue. The European Union Aviation Safety Agency issued a directive in this regard in July. Globally, over 50 airlines have A320neos in their fleets. In the US, Frontier Airlines and United Airlines (UAL) fly A320neos. Alaska Air (ALK) has ordered 30 of the aircraft.
Boeing's 737 Max 8 worries
Airbus's A320neo competes with Boeing's 737 Max 8, which is waiting for regulatory clearance to fly again. After two fatal crashes due to software issues, 737 Max 8s have been grounded for six months. The grounding has cost Boeing, airlines, and investors billions of dollars.
United Airlines has pushed the 737 Max 8's comeback to December 19. By then, it is expected to have canceled 9,500 flights since the beginning of the grounding. The grounding has affected UAL stock, which has underperformed broader markets.
American Airlines (AAL), which owns 24 MAX jets, canceled 7,800 flights in the second quarter alone. The company is looking at 140 flight cancelations per day until the aircraft comes back to service.
However, no airline has been as affected as Southwest Airlines (LUV). Southwest, which has 34 MAX planes, has canceled tens of thousands of flights since the grounding started in March. The company doesn't expect the planes to be back in service until early 2020.
As for Boeing itself, the 737 Max 8 grounding has cost billions in penalties. BA stock has also fallen more than 8% since March 10, when Ethiopian Airlines Flight 610 crashed. The crash forced the company to make structural changes.
Article continues below advertisement
Could Boeing benefit?
The A320neo's problems may not be as severe as the Boeing 737 Max 8's. In fact, it may not require grounding. However, keeping a couple of rows empty can hamper airlines' profitability. At a time when markets are dealing with oil shock worries, every seat counts for airlines, which operate on thin margins. This is especially true for low-cost airlines, the biggest A320neo customers. Fixing the A320neo's troubles would require redesigning the plane to redistribute the load and correct the center of gravity issues, which may be time consuming.
India's IndiGo and Malaysia's AirAsia are some of the A320neo's biggest customers. IndiGo made headlines in June after it ordered $20 billion in General Electric (GE) LEAP engines for its fleet of A320neos and A321neos.
Boeing is preparing to get MAX planes back in the skies by December. The company also faces the Herculean task of arranging logistics so that it doesn't lose more time and money in the rollout after regulators' approval. In the six months of preparing the Boeing 737 Max 8 for the skies, Boeing has perhaps identified other areas of improvement, which could give the company an advantage.
Article continues below advertisement
Article continues below advertisement
Boeing's 777X issues
The 737 Max 8 isn't Boeing's only source of trouble. The company is also struggling with the rollout of its wide-bodied 777X variant. One major issue is related to the plane's General Electric GE9X engines. While the engines, GE's biggest, are set to provide better fuel efficiency and a quieter ride once operational, recurring problems are delaying their commercial operation.
The 777X is also facing issues in load tests, which it needs to pass before regulators will allow it to fly. Because of the 737 Max 8 crisis, the company is facing greater regulatory scrutiny.
The A320neo's engine issues
The A320neo can be fitted with either GE's LEAP engines or Pratt & Whitney's 1100G-JM engines. Planes fitted with the latter have experienced various engine issues, including engine failure. Regulators have advised grounding and the redesign of engine components to make the planes safer. Globally, over 400 A320neos have Pratt & Whitney engines. Pratt & Whitney's troubles have been GE's gains.
Stock market performance
Boeing stock closed 0.51% lower yesterday, while Airbus ADRs gained 0.83%. The broader S&P 500 index was flat yesterday, and the industrial-focused Dow Jones fell 0.2%.