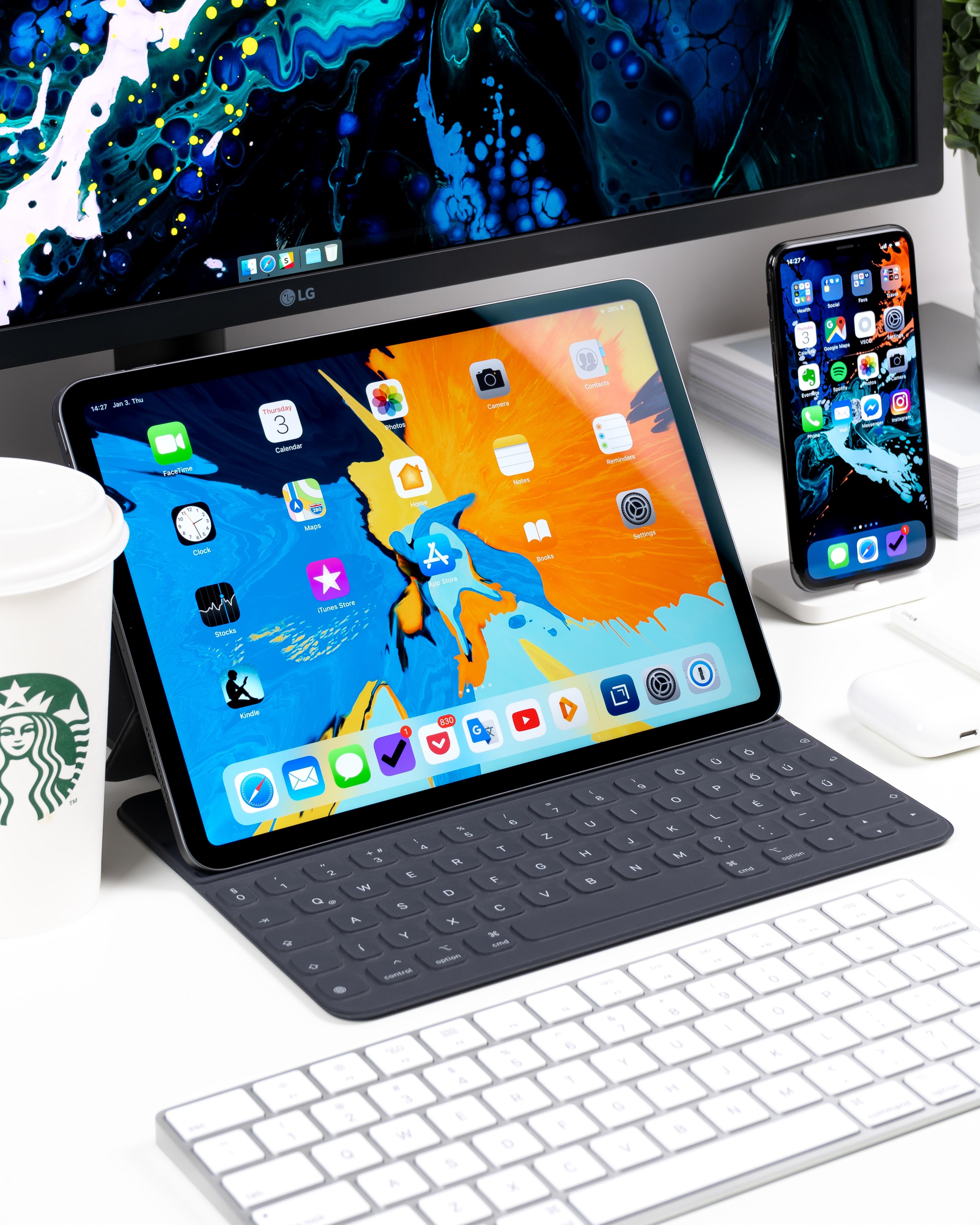 Apple's Cheapest iPad: A Better Deal than Competitors?
Apple's (AAPL) cheapest iPad is causing quite a stir in the market. A starting price of $329 for an upgraded version looks like a good bargain. The launch of the latest iPad is Apple's answer to the inexpensive Windows laptop, Google Chromebook, and Microsoft Surface Go. Apple has directly stated that its new iPad performs twice as fast as the Windows laptop.
The latest iPad has striking new features, including a 10.2-inch display, a smart keyboard connector, and a promising iOS 13 to power it. However, we can't call it cutting edge. Most of its features are already present in the 9.7-inch iPad, which came out last year. Apple's cheapest iPad also still hasn't made the switch to Face ID like the iPad Pro has. In terms of pricing, Apple's seventh-generation iPad is a reasonable proposition compared to its predecessor. Now let's see how the latest iPad fares against its peers.
Article continues below advertisement
Article continues below advertisement
The new iPad as an affordable MacBook
By adding a keyboard and Apple Pencil to the latest iPad, the company has positioned the device as an affordable MacBook. Apple has always wanted to capture the education segment, but colleges preferred Alphabet's (GOOGL) Google Chromebook. With a starting price of $169 and a web-based operating system, the Chromebook was perfect for students to sync with their coursework. It was also easy on the wallet for individuals and schools. An iPad running on a mobile version of Safari was a snag for buyers. However, with the introduction of Apple's iOS 13, this difference between the iPad and Chromebook is gone. Now even the iPad claims to offer "desktop-class browsing."
Apple's new iPad release also pits it against Microsoft's (MSFT) Surface Go. The lack of keyboard in the iPad was the reason for the success of Surface Go. However, Apple now wants to bridge this gap. Now the iPad is also a holistic computing device. The starting price of Surface devices is $449, more than the seventh-generation iPads costs. At 10.2 inches, the new iPad also offers a more prominent display, so it's a better deal by that metric. However, we need to wait and watch how Microsoft counters this at its Surface event in early October.
Article continues below advertisement
The iPad isn't competing with Samsung or Amazon
The newly launched Samsung (SSNLF) Galaxy Tab S6 is a high-end Android detachable. With an initial price of $645, it comes with an S Pen and attachable keyboard. The Galaxy Tab S6 is a premium tablet and not a competitor to Apple's latest 10.2-inch iPad.
Amazon's (AMZN) Fire 7 tablet is another affordable tablet that's very popular with kids. With a starting price of $50, this seven-inch tablet is handy and sturdy. However, in terms of functionality, it scores far lower than the new iPad. It's mainly for entertainment, gaming, and basic functions, and it can't be called a close competitor to the latest iPad.
Apple aims for a firm footing in the 2-in-1 laptop market
According to the IDC, the detachable laptop market grew 11.8% in the EMEA (Europe, the Middle East, and Africa) region in the second quarter of 2019. This growth came after two straight years of quarterly declines. Daniel Goncalves, a senior research analyst at IDC, said, "The expectation of a detachable rebound in the market was finally realised in Q2 and on a bigger scale than anticipated."
He continued, "This was mainly driven by shipment pull-in of the freshly released iPad Air, a budget alternative to the iPad Pro and a contender to the Surface Go in the midrange tablet market with keyboard capabilities that have the potential to become a back-to-school winner."
The report states that Apple was the market leader in the EMEA region amid the resurrection of the Apple iPad mini. Competitors such as Samsung and Lenovo took a hit.
Article continues below advertisement
Article continues below advertisement
It's evident that now is the age of 2-in-1 laptops rather than stand-alone tablets. Microsoft Surface, Asus, and Acer are already doing well in this segment, and now Apple also wants its due. Sascha Segan of PCMag says that there's a potential market for sub-$750 laptops, and Apple wants to make it big in this low-cost laptop segment. Apple's cheapest iPad yet is undoubtedly a good deal compared to its peers, but how the market perceives it remains to be seen.
How iPads contribute to Apple's performance
iPads have been one of Apple's best-performing products, with the segment growing 8.4% year-over-year to $5.02 billion in the third quarter of fiscal 2019. The company has positioned its new iPad as an affordable detachable with a larger display and a promising operating system. However, the performance of the upcoming iOS 13 will reveal how the latest iPad fares against Chromebooks and Windows laptops.
After posting gains for the past few sessions following its September 10 event, Apple slipped 0.23% intraday to close at $223.09 on September 12. Amazon (AMZN) stock rose 1.1% intraday to close at $1,843.55, while Microsoft posted a 0.25% month-to-date fall to close at $137.52 on September 12.