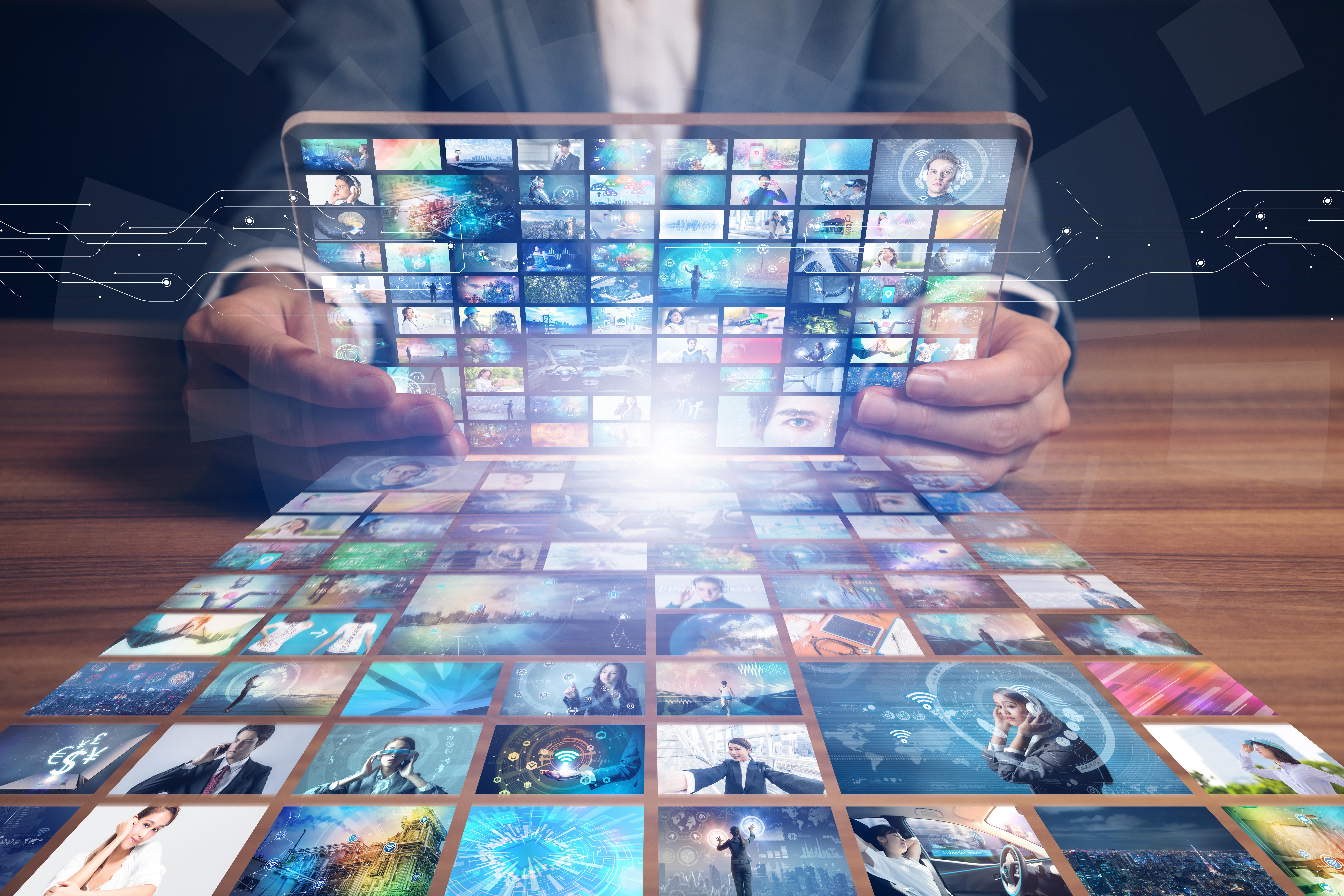 Apple TV+ Now the Company's Third Subscription Service
At Apple's (AAPL) annual media event yesterday, the company unveiled details of its streaming subscription service. Apple TV+ is set to launch on November 1 for $4.99 per month.
The streaming service is slated to be available in 100 countries and accessible through Apple devices. While all customers can start with a seven-day trial, those purchasing an iPhone, MacBook, iPad, iPad Touch, or Apple TV will get the service free for a year.
Article continues below advertisement
Article continues below advertisement
Apple Worldwide Video head Zack Van Amburg said, "With Apple TV+, we are presenting all-original stories from the best, brightest and most creative minds, and we know viewers will find their new favorite show or movie on our service." He added, "Each Apple TV+ original offers its own unique story, fresh perspective and powerful message — all meant to entertain, connect and inspire cultural conversations."
Price lower than peer subscriptions
Apple TV+ was rumored to be priced at $9.99 per month, similar to peer subscriptions. By pricing it at $4.99 per month, Apple is clearly trying to gain traction in the increasingly crowded market. Amazon Prime (AMZN) is $8.99 per month, whereas Netflix's single-user plan starts at $8.99 per month. Netflix's premium plan is available for $15.99.
Hulu has two-tier pricing as well. Its ad-supported package is priced at $5.99 per month, and its ad-free package costs $11.99. Disney+, also set to be launched in November, costs per $6.99 per month or $69.99 per year.
Article continues below advertisement
The online streaming segment will likely continue to grow as cord-cutting gains steam. Grandview Research expects the global streaming market to grow 19.6% annually between 2019 and 2025. Furthermore, AppleInsider reports Cowen analysts expect Apple TV+ to gain 12 million subscribers by 2020 and 21 million by 2021, generating $1.25 billion in sales by 2021. Apple may find it easier to gain traction in emerging markets due to its lower price point. While Apple stock rose 1% yesterday, Netflix (NFLX) and Disney (DIS) returned 1.4% and 0.7%.
Revenue diversification through Apple TV+
Apple TV+ is now the company's third subscription service, after Apple Music and iCloud. Apple Music costs $9.99 per month and has close to 60 million paying subscribers. The subscription service brings in annual revenue of $7 billion. Meanwhile, iCloud has a multi-tier subscription package and has 850 million users.
Apple is trying to diversify its revenue and decrease dependence on iPhones for sales growth. The iPhone has been Apple's key revenue driver for some time. It accounted for over 60% of its sales in 2015 and 2016, and 48% at the end of this year's second quarter.
Like streaming peers, Apple is investing heavily in original content. It has reportedly invested $6 billion in content production this year. With its low price point and aggressive marketing efforts, Apple TV+ could soon be a major player in online streaming. Soon, we'll know for sure whether Netflix and Disney need to worry.