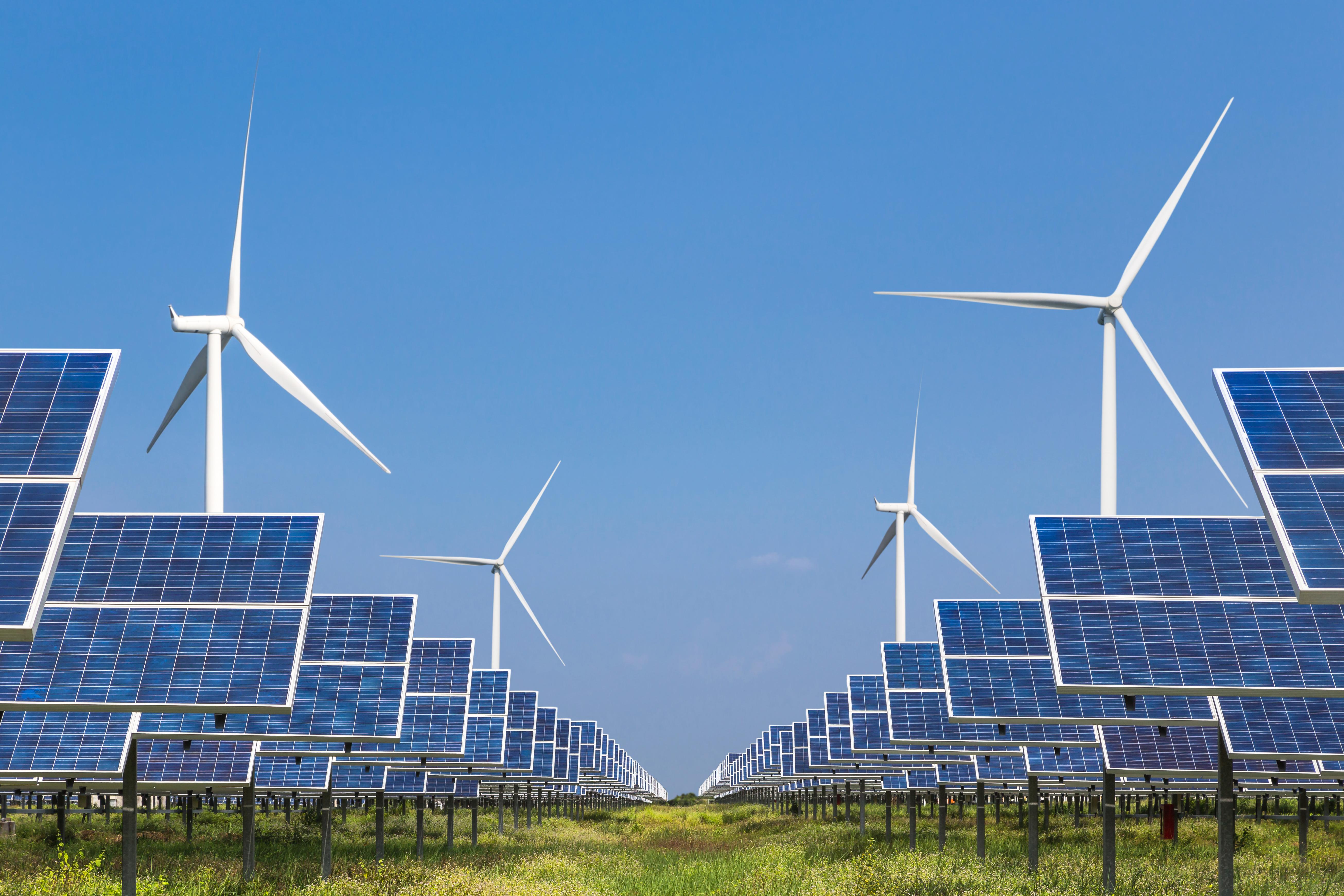 Amazon's Renewable Energy Portfolio Is Strengthening
By Maitali Ramkumar

Aug. 6 2019, Published 2:47 p.m. ET
Amazon's (AMZN) has strengthened its renewable energy position recently via investments in new wind and solar power projects. The company now has a total of 66 renewable energy projects worldwide. These projects could generate 3.9 million MWh (megawatt hours) of clean energy per year.
Amazon has invested in its second wind farm in the Republic of Ireland. The farm will produce up to 68,000 MWh of clean energy annually by 2020. Ireland also aims to provide 70% of its electricity from clean sources by 2030. Amazon's renewable energy project is a step in that direction.
Article continues below advertisement
The company has also invested in its seventh solar farm in the Commonwealth of Virginia. Amazon's renewable energy project will produce up to 100,000 MWh of energy annually by 2020. So, Amazon will help Virginia create clean energy and provide jobs, ultimately assisting in the economic development in the region.
Amazon's renewable energy projects will use clean energy to power its AWS (Amazon Web Services) data centers. AWS is Amazon's strongest segment. It saw sales growth of 37% YoY in the second quarter. The company's sales in the segment grew due to its leadership position, high security, and better partner system. AWS also did well due to a higher pace of enterprise migration and higher usage from its customers.
Amazon's renewable energy position
According to an industry outlook report from Deloitte, the renewable energy industry is growing quickly. Investor interest, technological advances, and developing policies are mainly driving this growth. The trend is expected to continue.
In its Solar Means Business report, the Solar Energy Industries Association ranked Amazon on top for corporate on-site solar in the US in 2018.
The report also ranked Amazon second in terms of its total installed solar capacity of around 330 MW (megawatt). The report rated Apple (AAPL) as number one with an installed capacity of 393 MW. It ranked Target (TGT) third with 242 MW and Walmart (WMT) fourth with about 209 MW. Google (GOOGL) was in sixth place with around 143 MW of capacity.
Article continues below advertisement
A word from management
Amazon is expected to continue its renewable energy investment drive going forward. On the company's investment in the projects, Kara Hurst, Amazon's director of sustainability, said in a press release, "Major investments in renewable energy are a critical step to address our carbon footprint globally. We will continue to invest in these projects, and look forward to additional investments this year and beyond."
Amazon's sustainability initiative