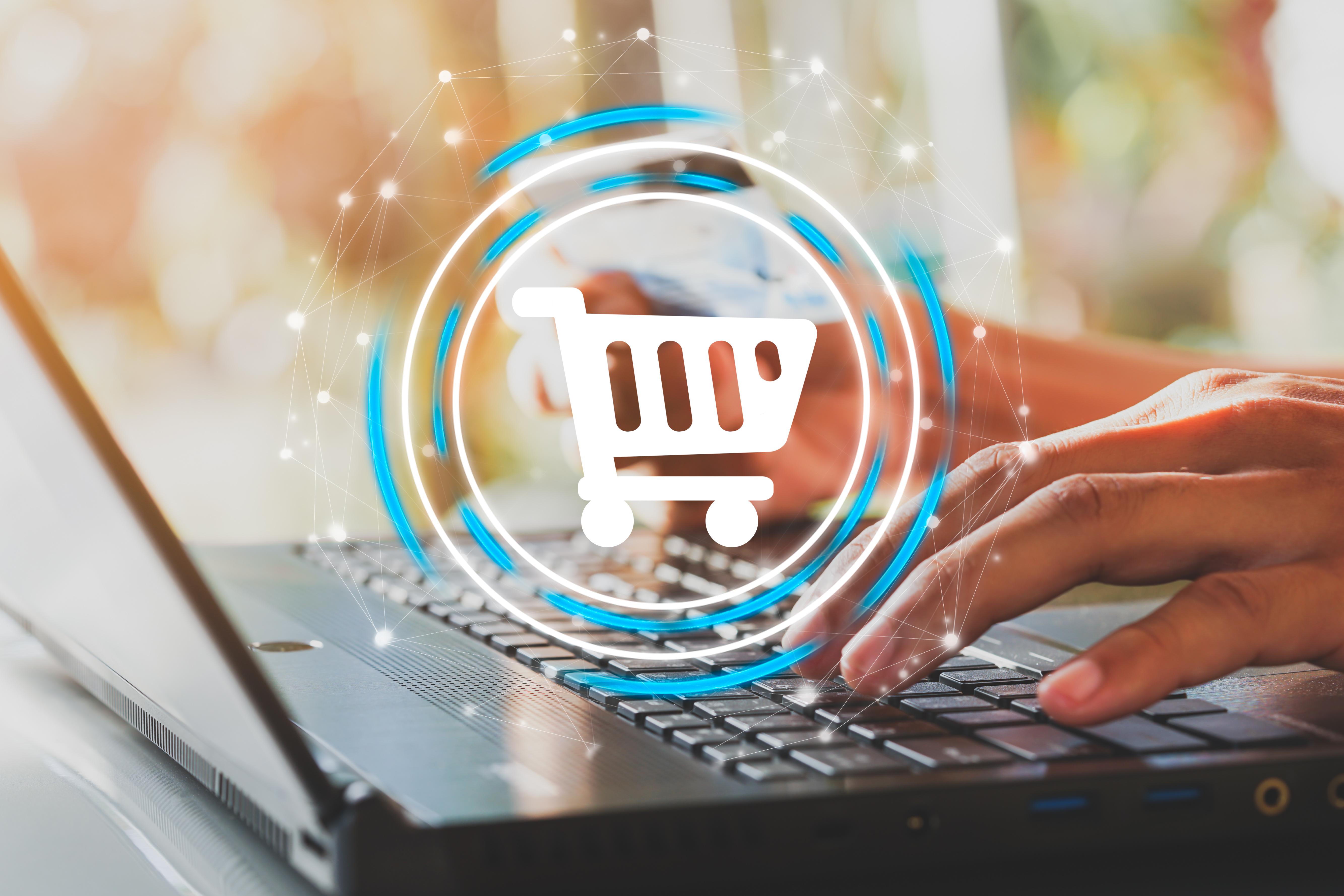 Just How Far Ahead Is Alibaba in China's e-Commerce Market?
Alibaba (BABA) is known as the leading e-commerce company in China, but just how far ahead is it? The latest eMarketer data shows that Alibaba's grip on China's e-commerce market is far tighter than Amazon's (AMZN) grip on the US. According to the data, Alibaba will capture a 55.9% share of all online retail sales in China this year.
JD.com (JD), Alibaba's closest competitor in China, will be in a distant second place with a 16.7% market share. Pinduoduo (PDD), which operates a group buying platform, will capture 7.3% of China's retail e-commerce sales this year. In the US, Amazon leads with an estimated 37.7% share of the retail e-commerce market this year. eBay (EBAY) is in a distant second place with a 6.1% market share.
Article continues below advertisement
Article continues below advertisement
Alibaba's grip on China's e-commerce market is so strong that some of its competitors are unable to cope. For example, Amazon will shut down its domestic Chinese marketplace this month. The move indicates its failed attempt to take on Alibaba directly in its home market. Walmart (WMT) also sold its Chinese online marketplace to JD in 2016. At the time, Walmart was facing tight competition from Alibaba and other domestic rivals.
Walmart now owns a stake in JD. It's working alongside Tencent and Google (GOOGL) to try to help JD. The goal is to help JD better compete with Alibaba in and outside China. Last year, Google invested $550 million in JD. It also inked a deal to help JD expand its international footprint.
The world's largest online retail market
There are numerous perks to being the dominant online retailer in China. China is home to the world's largest online retail market. Retail e-commerce sales in China are expected to top $1.9 trillion in 2019. eMarketer estimates that the online retail market in China will be over three times larger than the online retail market in the US in the year. China's retail e-commerce market stood at $1.5 trillion in 2018 and is forecast to grow 27.3% this year.
China is also one of the world's fastest-growing major e-commerce markets. The retail e-commerce market in the US is projected to grow 14% to $586.9 billion this year. The retail e-commerce markets in Britain and Japan are expected to grow 11% and 4.0%, respectively, this year.
Article continues below advertisement
Alibaba's portfolio
Alibaba operates a portfolio of online shopping platforms, including a platform for selling secondhand items. In the fourth quarter of fiscal 2019 (which ended in March), the company's shopping businesses generated $11.8 billion in revenue, a rise of 54% YoY (year-over-year). Commerce-related operations contributed 85% to BABA's total revenue in the quarter. It currently generates the bulk of its commerce revenue in China.
Alibaba finished the fourth quarter with 654 million active shoppers on its online shopping platforms in China. In comparison, Pinduoduo had 443.3 million active shoppers, and JD had 310.5 million active shoppers. Including its Lazada and AliExpress marketplaces, Alibaba has an even bigger consumer base around the world. Amazon and eBay have 300 million and 180 million active shoppers on their marketplaces, respectively.
Article continues below advertisement
Article continues below advertisement
Lazada is an Alibaba subsidiary based in Singapore that serves the Southeast Asian market. AliExpress is Alibaba's marketplace that serves Chinese merchants looking to sell to overseas consumers. Alibaba recently created a special version of the AliExpress marketplace for the Russian market in collaboration with local partners.
Alibaba introduces overseas brands to the Chinese market
To make the most of its consumer base of 650 million, Alibaba is working to introduce more overseas brands to China. Demand for high-quality imported brands is soaring in China as the country's middle-class population swells. Last month, the company launched an English-language version of its Tmall Global marketplace. Tmall Global is the gateway Alibaba has created for international brands to access the Chinese market. However, since its launch in 2014, it's only been available in Chinese. As a result, some international brands could face difficulties selling in China if they lack expertise in the Chinese language.
Article continues below advertisement
With the English version of Tmall Global, Alibaba hopes to widen the opportunity for overseas brands in China. Tmall Global currently hosts about 20,000 international brands. Alibaba is aiming to double that amount to 40,000 brands in three years. It's counting on making Tmall Global available in more languages to achieve the goal of doubling its seller base. It also plans to add support for Spanish, Japanese, and Korean.
Article continues below advertisement
Alibaba's counterfeit woes
Alibaba has committed to helping bring $200 billion worth of international goods to China in five years. Making Tmall Global available in other languages beyond Chinese appears to be part of its efforts to achieve this goal.
Even as Alibaba makes an aggressive international push, it's struggling with a counterfeit problem. The problem has resulted in US regulators blacklisting one of Alibaba's marketplaces. Counterfeiting is also a major challenge at Amazon. The company is using a mix of technology and politics to combat the problem. Research and Markets data shows that counterfeit goods sales reached $1.2 trillion in 2018. The global counterfeit market could grow to $1.8 trillion by 2020 if the problem continues.
Article continues below advertisement
Alibaba's massive consumer base has a secondary benefit
Alibaba's massive consumer base has a secondary benefit: it helps the company attract more advertisers to its platforms. UPS Pulse studies show that consumers prefer to begin online product searches on marketplaces, not on search engines such as Google. Therefore, online marketplace operators are benefiting from shopping search traffic. They monetize this traffic by allowing brands to run ads on their platforms.
eMarketer expects Alibaba to generate $29.2 billion in advertising revenue this year. This amount will see it rank third after Google and Facebook (FB) in terms of the size of its ad business. eMarketer expects Google and Facebook to generate $103.7 billion and $67.4 billion, respectively, in ad revenue this year. It expects Amazon to generate $14 billion in ad revenue in the same period. Google and Facebook reach billions of people around the world with their websites and apps.
Article continues below advertisement
Article continues below advertisement
Providing digital financial services
Alibaba has also started providing digital financial services to try to make the most of its massive consumer base. Through its Ant Financial affiliate, it offers a range of financial services, from business and consumer loans to mobile payments. Ant Financial operates Alipay, one of the most widely used mobile payment services in China.
As Alipay has dominated the Chinese market, Alibaba is exporting the service to international markets. Alibaba is working with Ant Financial to help overseas businesses, such as restaurants and retail stores, adopt Alipay. Alipay's major selling point for these overseas businesses is its opportunity to attract more spending from Chinese tourists.
Millions of Chinese tourists travel overseas and spend hundreds of billions of dollars in the process. As a result, they're a lucrative consumer category to target for growth-focused companies such as Alibaba. Early this year, Ant Financial acquired WorldFirst, a British money transfer and currency exchange provider. Alibaba and Ant Financial are attempting to speed up their international expansion, and WorldFirst could help them do so. Last year, Ant Financial made a failed bid to purchase MoneyGram as it sought to expand its international footprint.
Alibaba currently has a profit-sharing arrangement with Ant Financial. However, the company is in the process of swapping that for a stake in the business. Alibaba booked a $77 million profit under its profit-sharing agreement with Ant Financial in the fourth quarter.