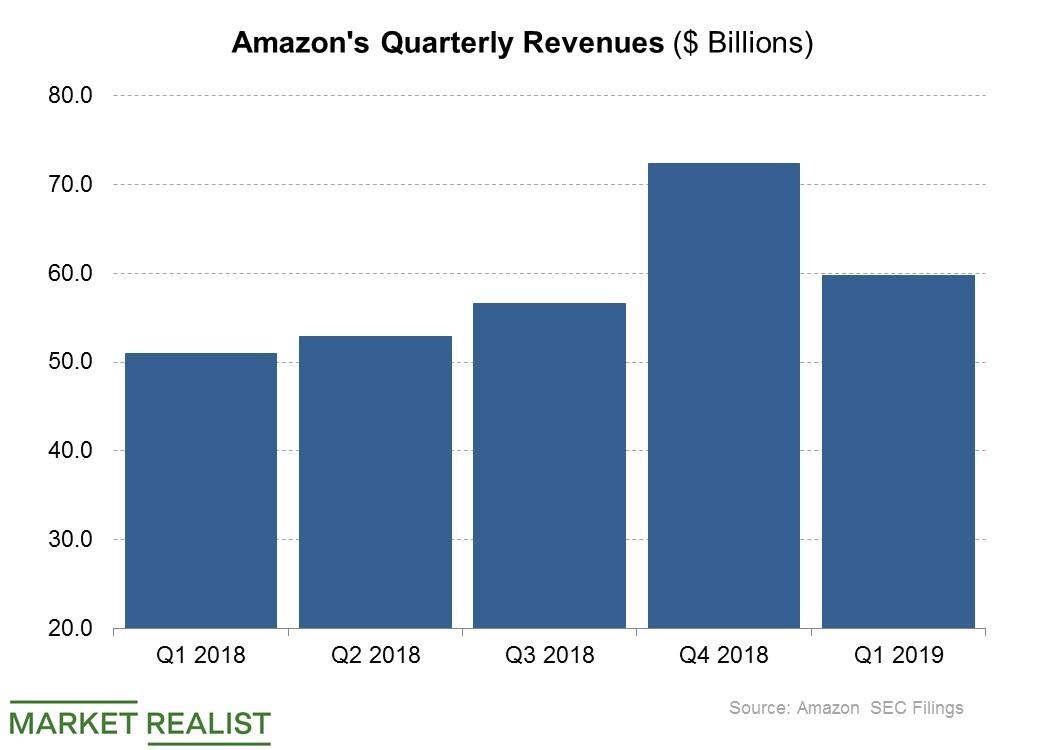 Amazon and Walmart Are Reading from the Same Script in China
Domestic retail competition in China becomes unbearable for Amazon
Amazon (AMZN) is set to follow in the footsteps of its rival Walmart (WMT) in China by shutting down its domestic Chinese shopping platforms. In 2016, Walmart sold its Chinese marketplace to JD.com (JD) in return for a stake in the company. Amazon is now preparing to close down its own Chinese marketplace in the coming months.
Amazon's Chinese online shopping platform will shut down by July 18, according to a Reuters report.
Article continues below advertisement
For Amazon, shutting down its Chinese marketplace will mark a rare surrender for a company that has generally dominated the global e-commerce scene, but it's still a wise move for the company. China's e-commerce industry is dominated by local companies, with iResearch estimates showing that Alibaba (BABA) and JD.com alone controlled 82% of the country's e-commerce market in 2018. As a result of the dominance of domestic companies, Amazon has struggled for 15 years to gain a meaningful foothold in China's domestic e-commerce market.
China's e-commerce market to reach $2.0 billion in 2019
Tough competition from its homegrown rivals has also led Uber Technologies (UBER) to throw in the towel in China. In 2016, Uber sold its Chinese operations to its competitor in the country, Didi Chuxing Technology.
Like Walmart and Uber before it, Amazon isn't completely leaving China's e-commerce scene. While the company is shutting down its domestic Chinese marketplace, it will continue to sell to Chinese consumers through its global marketplace and its digital store on Alibaba's Tmall platform. Therefore, Amazon will continue to hold a stake in China's booming e-commerce industry, which eMarketer estimates will reach nearly $2.0 trillion this year.
Amazon generated $59.7 billion in revenue in the first quarter.