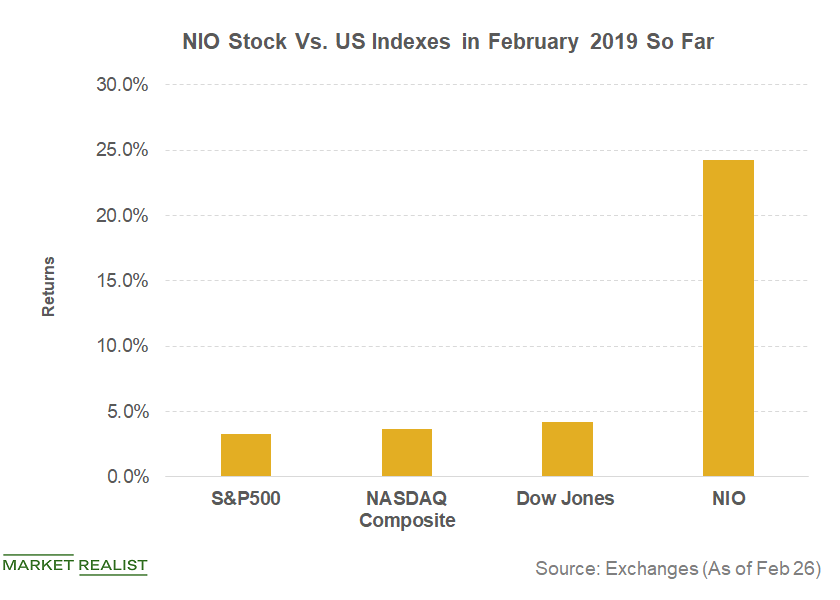 Did Citron Research's Predictions for NIO Come True?
China's EV sales growth
Previously in this series, we looked at China's declining overall vehicle sales for the last eight months. Nonetheless, a consistent positive trend in the country's electric vehicle sales reflects a huge opportunity for local electric carmakers including NIO and foreign electric vehicle makers including Tesla (TSLA). Over a last couple of years, other mainstream automakers General Motors (GM), Ford (F), Toyota (TM), and Honda (HMC) have also accelerated their plans to strengthen their electric vehicle line-ups in China.
Article continues below advertisement
Article continues below advertisement
Citron Research on NIO
On November 19, short seller Andrew Left's Citron Research recommended a "buy" with a short-term target of $12.00 on the stock. Back then, the research firm, in its report, said, "Just like Tesla was not a simple U.S. electric car story, NIO is so much more than just a Chinese electric car story. NIO's visionary management is revolutionizing the high-end auto industry in China."
Citron Research's optimistic predictions for NIO are turning out true so far. On March 5, when NIO releases its fourth quarter of 2018 earnings report, investors and analysts might look carefully at the company's 2019 outlook.
For years, Andrew Left criticized Tesla and recommended a "sell" on its stock before surprising everyone by turning positive in October. In October, Citron said, "With a great deal of analysis and due diligence that we can say for the first time, Citron is long Tesla" as it's "destroying the competition," Reuters reported.
As of February 26, NIO stock has risen 24.2% month-to-date. In comparison, other Chinese companies Alibaba (BABA), Tencent Music (TME), HUYA (HUYA), Bilibili (BILI), Uxin (UXIN), and Weibo (WB) have gone up 8.9%, 19.7%, 21.4%, 7.2%, 42.2%, and 22.5%, respectively, in February so far. In contrast, Tencent Holdings (TCEHY) and Baidu (BIDU) have lost nearly 1.3% and 6.2%, respectively.