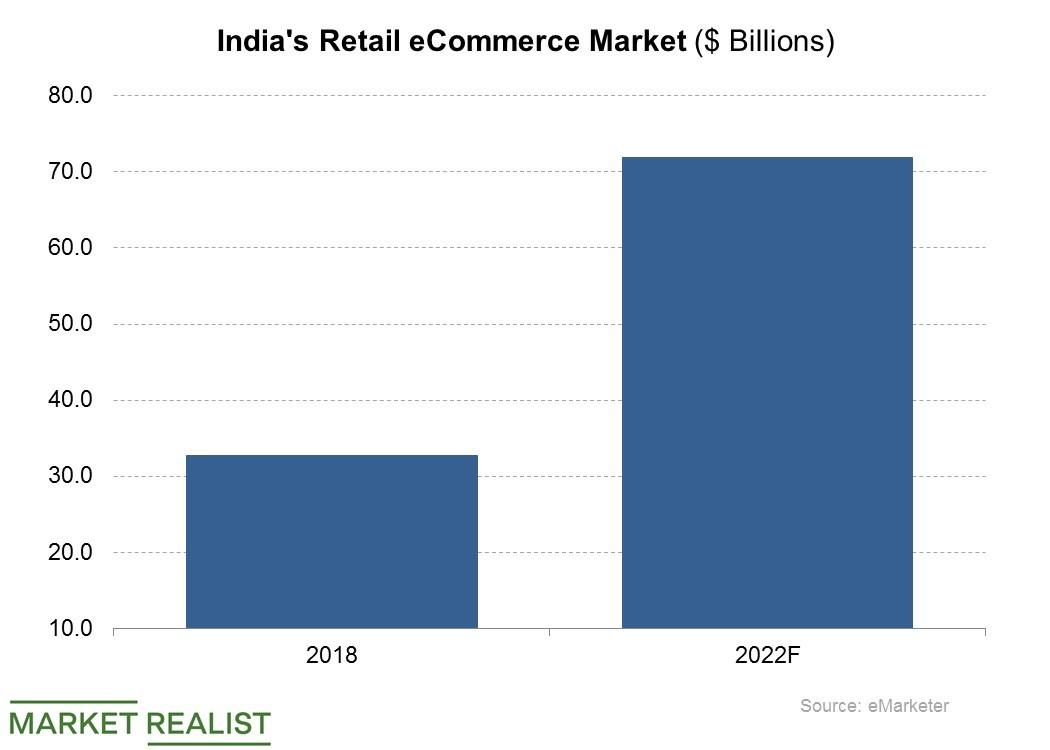 What Next for Amazon in India amid New Retail Rules?
Leveling the retail playing field in India
Amazon (AMZN) is set to encounter a different retail environment in India in 2019. As Reuters reported, India has introduced new rules that will ban e-commerce companies such as Amazon from selling products from companies in which they own an equity interest. In addition, the rules will prohibit e-commerce companies from entering into exclusive agreements with sellers.
The rules, which the Indian government has portrayed as meant to level the playing field in the country's retail industry, are scheduled to take effect on February 1.
Article continues below advertisement
Amazon is expected to take a hit
It's common for large e-commerce companies to try to attract customers with exclusive products and steep discounts through special arrangements with their subsidiaries or affiliates. India's new e-commerce rules could make life tougher for Amazon and Walmart (WMT), according to CNN. Walmart owns Flipkart, one of India's top e-commerce companies.
India presents a $72 billion e-commerce opportunity
Amazon is currently evaluating India's new e-commerce rules. India's retail e-commerce market was estimated to be $32.7 billion in 2018, and it's poised to grow to $71.9 billion by 2022, according to data from eMarketer.
Other than Amazon and Walmart, other foreign companies pursuing the opportunity in India's e-commerce industry include Alibaba (BABA) and eBay (EBAY). Alibaba backs Paytm, one of India's leading e-commerce and mobile payment providers. Last year, Berkshire Hathaway (BRK) invested ~$350 million in a small stake in Paytm, according to CNBC. eBay announced last year that it was relaunching in India with operations focused on cross-border trade.