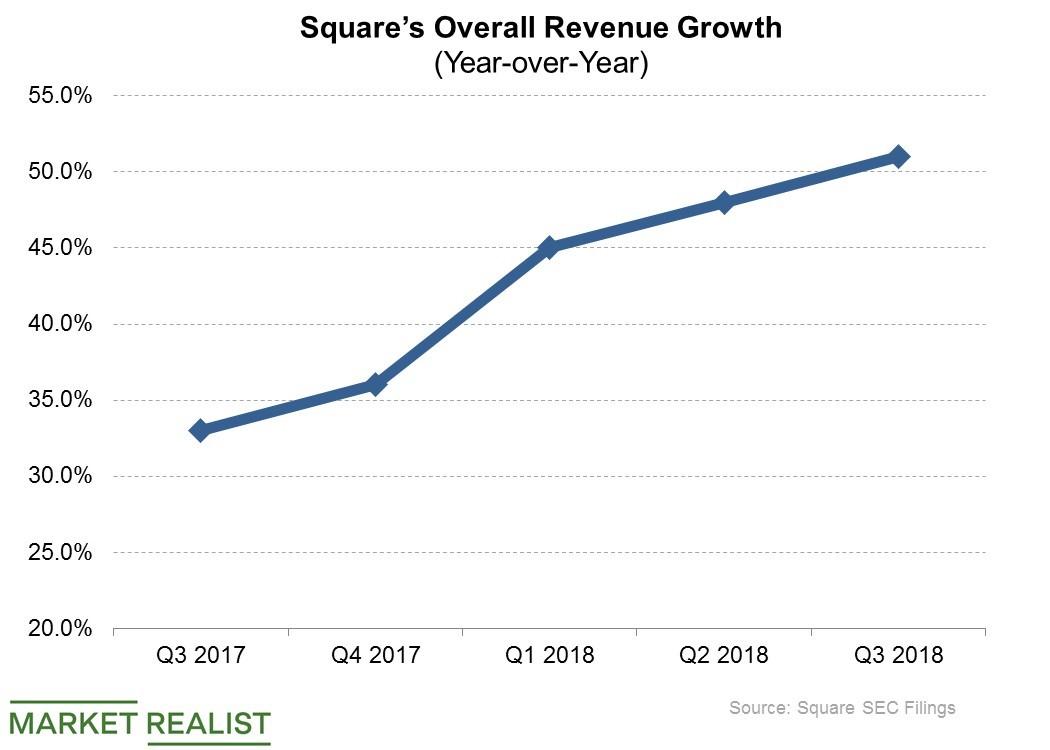 Could Square Survive a Fiserv–First Data Tie-Up?
Payment processors consolidating
Fiserv (FISV) and First Data (FDC) have agreed to join forces in a $22 billion merger that is set to create a stronger competitor for Square (SQ) in payment processing. The tightening race for payment-processing revenue appears to be prompting consolidation. Last year, PayPal (PYPL) acquired iZettle, which competes with Square in providing mobile card readers to small businesses. A year ago, Vantiv and Worldpay Group merged to create Worldpay (WP).
Article continues below advertisement
Joining forces to fight competition
Square has maintained double-digit revenue growth for the last year. In last year's third quarter, its revenue rose 51% YoY (year-over-year), accelerating from 48% YoY growth in the second quarter and 45% YoY growth in the first quarter. According to The Wall Street Journal, Square's rise has pressured companies such as Fiserv and First Data to react, with consolidation being a favored option. Fiserv and First Data aim to save ~$900 million in costs over five years if they merge.
Square seeks to set itself apart
For Square, the Fiserv–First Data merger could result in stronger competition. However, Square has been preparing for such a challenge. The company has been investing to diversify its business and set itself apart from its competition. Last year, it acquired Weebly to deepen its online penetration, and expanded its credit business by introducing consumer lending. Also, as we've discussed, Square has launched a debit card for businesses that offers a 2.75% discount in purchases from other Square sellers, thereby creating an incentive for merchants to stick to its network.