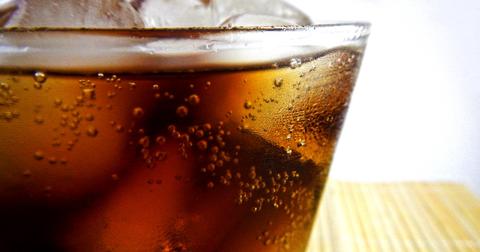 Coca-Cola or PepsiCo: Which Beverage Giant Will Impress in 2019?
By Sirisha Bhogaraju

Updated
Which stock is performing better?
The stock of leading beverage maker Coca-Cola (KO) has risen 1.9% since the start of this year, ahead of its closest peer, PepsiCo (PEP), which was up 0.2% as of January 23. Both stocks are, however, lagging behind the S&P 500 (SPY), which has risen 5.3% so far in 2019.
Coca-Cola stock rose 3.2% in 2018 and performed better than the S&P 500 Index, which fell 6.2% last year. Several factors, including US–China trade concerns, dragged down the broader market. PepsiCo stock lagged behind Coca-Cola and fell 7.9% in 2018. The Consumer Staples Select Sector SPDR Fund (XLP) fell 10.7% last year.
Article continues below advertisement
Aside from the stock price change, Coca-Cola and PepsiCo also reward their investors by way of dividends. Last year, dividend aristocrat Coca-Cola raised its annual dividend for the 56th consecutive year by 5.4% to $1.56 per share. PepsiCo increased its annualized dividend by 15.2% last year to $3.71 per share. 2018 was the 46th consecutive year when PepsiCo hiked its dividend. As of January 23, the current dividend yields for Coca-Cola and PepsiCo were 3.2% and 3.4%, respectively.
Movement since last reported results
Coca-Cola stock has risen 3.9% since the announcement of the company's third-quarter results in October. Coca-Cola delivered strong organic revenue growth of 6%, better-than-expected adjusted earnings, and impressive margin expansion in the third quarter of 2018.
PepsiCo stock was flat as of January 23 compared to the day the company announced its 2018 third-quarter results in early October last year. PepsiCo's third-quarter results beat analysts' expectations. However, margin contraction and weak earnings guidance due to currency headwinds disappointed investors.
Series overview
This series on Coca-Cola and PepsiCo discusses in detail the sales and profitability expectations analysts have for these beverage giants. The series also assesses the measures these two companies are taking to improve their volumes and margins. We'll also look at analysts' recommendations for these two stocks.
We'll discuss the companies' strategic initiatives to improve their volumes in the next part of this series.