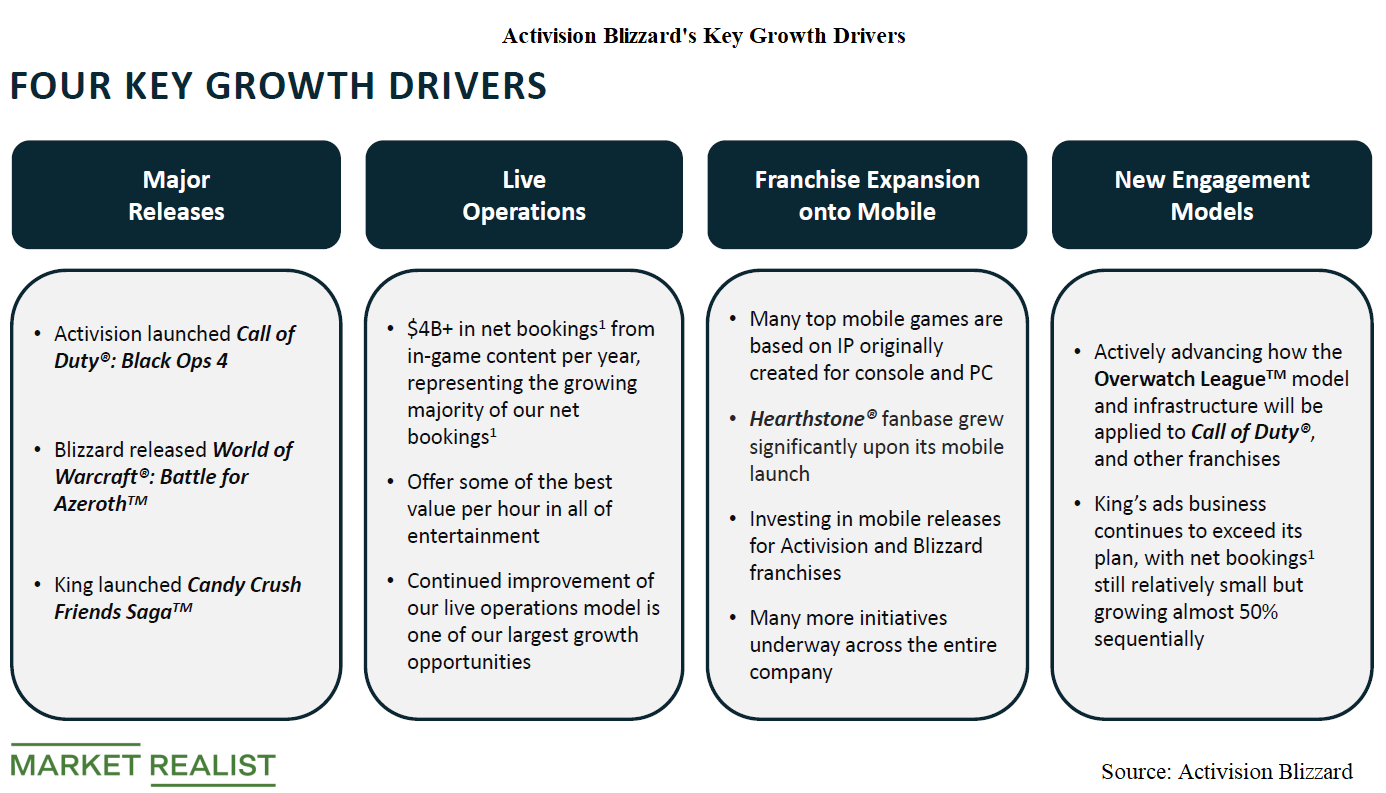 What Are Activision Blizzard's Key Revenue Growth Drivers?
Gaming releases and live operations
Activision Blizzard's (ATVI) Call of Duty, World of Warcraft, and Candy Crush continue to be major drivers of its revenue growth. These content releases have provided a strong foundation for the company's second-largest revenue driver: its live operations.
Activision Blizzard generates over $4 billion per year via net bookings from in-game content, which account for the majority of the company's net booking revenue. The continued growth in its live operations suggests an optimistic outlook for Activision, as the company now aims to generate high-margin incremental revenue all year round.
Article continues below advertisement
Expansion into mobile
The shift to digital gaming has resulted in higher profit margins for gaming companies, including Activision Blizzard, Electronic Arts (EA), and Take-Two Interactive (TTWO). These companies now have operating margins similar to those of software companies.
The expansion of ATVI's gaming franchises into mobile is another key driver. Mobile remains the largest and fastest gaming platform globally. Its subsidiary King Digital is already a leader in this area, and ATVI is looking to increase its investment in the space.
Activision Blizzard is partnering with China's (FXI) Tencent for Call of Duty on mobile. The company will also be releasing Diablo Immortal on mobile.
Engagement models
Activision Blizzard is looking to create new franchise engagement models. Overwatch League will be starting its second season soon, and ATVI is looking at applying the same competitive model to Call of Duty and other franchises.