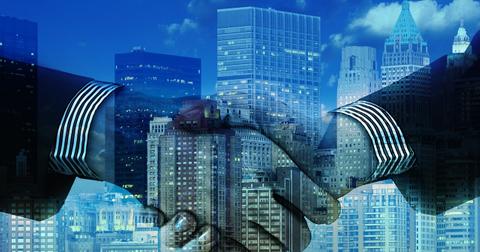 Wright to Expand Lower Extremities Portfolio with Acquisition
By Margaret Patrick

Updated
Cartiva acquisition
On August 27, Wright Medical (WMGI) announced that it has entered a definitive merger agreement with medical device company Cartiva, a private orthopedic player, for a total cash consideration of around $435 million. This deal is expected to close in the fourth quarter. Wright Medical expects the Cartiva Synthetic Cartilage Implant (or SCI) to emerge as the most profitable product for the combined company after the closure of the deal.
Article continues below advertisement
Wright Medical is currently a leading player in the $8.0 billion global lower and upper extremities space and the biologics spaces, three of the fastest-growing areas in the orthopedic market. Currently, the company ranks number one in the foot and ankle market and number two in the shoulder market. The company is also a leader in the orthopedic biologics market.
Cartiva Synthetic Cartilage Implant
First Approved by the FDA in July 2016 as a polymer that functions similar to cartilage to treat great toe osteoarthritis, Cartiva SCI has already been used in around 10,000 procedures in the US since its commercial launch. This device is currently reporting YoY sales growth above 50%, while the device has a gross margin of more than 90%.
Cartiva SCI has demonstrated benefits over the current standard of care in toe osteoarthritis, which are fusion and cheilectomy. While patients get relief from joint pain through the fusion procedure, it also results in loss of range of motion and mobility for the foot. This is not the case with Cartiva SCI and patients also return to their normal routine much faster than those undergoing a fusion procedure. Finally, procedures involving Cartiva SCI require 40% less time than a fusion procedure.
Cheilectomy may prove to be a temporary solution for great toe osteoarthritis, while Cartiva SCI is a permanent solution to this condition.