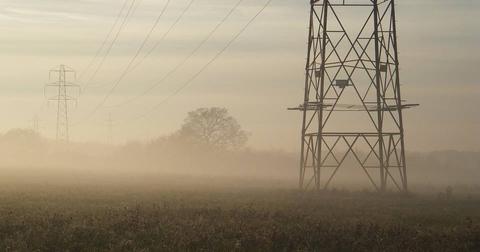 What PPL's Latest Chart Indicators and Short Interest Suggest
By Vineet Kulkarni

Updated
What's next for PPL?
Although PPL (PPL) stock has been weak in 2018, it has shown a decent uptrend after hitting a five-year low of ~$25 early in June. Utilities (XLU) (IDU) at large gained momentum after trade war tensions increased as investors chose safer options. Currently, PPL stock is trading 2% above its 50-day moving average and marginally below its 200-day moving average level. PPL's 50-day level around $28.78 will likely act as a support for the stock in the short term. PPL closed at $29.43 on August 27.
PPL reported better-than-expected earnings in the second quarter. The company's earnings grew 6% compared to the same period last year—roughly in line with the industry's long-term earnings growth.
Article continues below advertisement
PPL stock has underperformed its peers in 2018 due to its large exposure to the United Kingdom and currency fluctuations. PPL has hedged 100% of its cash flows for 2018 and 2019. The company expects to increase its earnings 5%–6% annually through 2020. PPL generates more than two-thirds of its revenues from the United Kingdom. The rest of PPL's revenues come from Kentucky and Pennsylvania.
Currently, PPL's RSI (relative strength index) stands at 51. According to technical analysts, a stock is considered to be in the "oversold" zone when its RSI drops below 30. A stock is considered to be in the "overbought" zone when its RSI rises above 70. Extreme RSI values could imply a reversal in a stock's direction.
Short interest
The short interest in PPL stock stayed flat on August 15. On July 31, the total shorted shares in PPL were 52.9 million. PPL had 53 million shorted shares on August 15. The short interest is the number of a company's shares that have been sold short and not yet squared off. The short interest measures investors' anxiety.