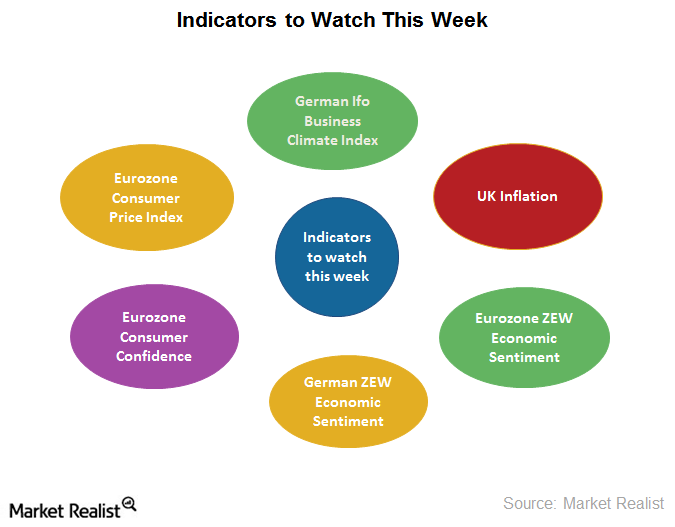 Economic Indicators Investors Should Watch This Week
Economic indicators
Below are the key economic indicators that investors should watch this week:
German Ifo Business Climate Index
Eurozone ZEW Economic Sentiment Index
German ZEW Economic Sentiment Index
Eurozone inflation
Eurozone consumer confidence
UK inflation
Article continues below advertisement
Series overview
After analyzing the manufacturing and services activities of major developed nations (EFA) and emerging nations (EEM) in June, it's important to analyze the performance of investor confidence, consumer sentiment, and inflation.
This week, we'll be analyzing the performances of the above major Eurozone economic indicators. If they show improvement in the coming months, we could expect those economies to regain some strength and boost global growth. The iShares MSCI ACWI ETF (ACWI), which tracks the performances of the global markets, has risen 3% so far in July.
The Vanguard FTSE Europe ETF (VGK) and the iShares Europe ETF (IEV), which tracks the performance of the Eurozone, have risen 2.5% and 2.7%, respectively, so far in July.
You may also be interested in reading Delivering Alpha 2018: Fund Managers Discuss Economic Outlook.