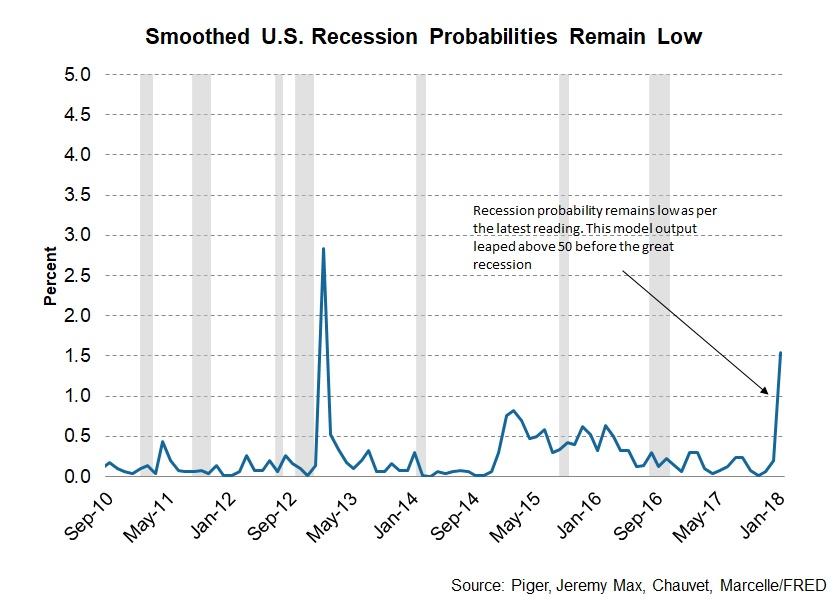 Should We Start Ignoring the Yield Curve Inversion?
By Ricky Cove

Apr. 22 2018, Updated 7:31 a.m. ET
The yield curve inversion
Based on comments from key members of the FOMC (Federal Open Market Committee) and the mismatch between the economic performance and signals of a flattening yield curve, it's tempting to stop depending on the slope of the yield curve (BND) (AGG) as a tool to determine recession risk. But it could be too early to decide. It's important to understand that no financial indicator is foolproof, and the same can be said about the flattening yield curve in the current economic climate. As Fed Chair Jerome Powell said, the indicator might not have relevance in a low-inflation (TIP) environment. And as mentioned by Fed member Loretta Mester, the long-term (TLT) yields have been suppressed because of the Fed's bond-buying (SHV) programs.
Article continues below advertisement
Is there any other way to look at the curve?
The inversion of the yield curve is a prediction rather than a straightforward signal of economic slowdown. The yield curve at this point is flattening but has not inverted yet. There could be another two or three rate hikes by the Fed before it inverts. So it's better to wait for further evidence before depending on the slope of the yield curve for a reliable predictor of future recessions.
Caution should prevail for investors as well as the Federal Reserve
When reading the yield curve, it's better to look at the declining spreads along with the other available economic tools when assessing changes to business cycles. Economic data indicate no probability of a US recession anytime soon, but things can change very quickly in any economy. Rather than blindly trusting a specific economic tool, it's better to revisit the numbers often in the current economic climate.