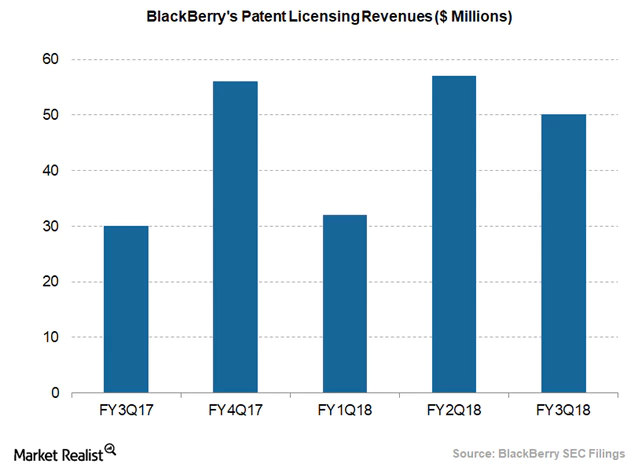 Why BlackBerry Filed a Lawsuit against Facebook
<p>On March 6, BlackBerry (BB) sued Facebook (FB) on allegations that Facebook has infringed on seven technology patents. </p>
BlackBerry sued Facebook earlier this month
On March 6, BlackBerry (BB) sued Facebook (FB) on allegations that Facebook has infringed on seven technology patents. BlackBerry wants Facebook to shut down its popular messaging applications, including Instagram and WhatsApp. BlackBerry claims it invented modern messaging concepts such as timestamps and notification icons and has alleged that Facebook copied them from BlackBerry Messenger. The amount in damages that BlackBerry seeks is currently unknown.
BlackBerry decided to sue after negotiations with Facebook apparently failed to yield the outcome it wanted. Facebook, on the other hand, intends to fight this lawsuit.
Article continues below advertisement
Article continues below advertisement
BlackBerry received over $900 million from Qualcomm
This isn't the first time BlackBerry has filed litigation against another company. Last year, it won patent litigation when Qualcomm (QCOM) was reportedly asked to pay BlackBerry $940 million. BlackBerry had to pay Nokia (NOK) $137 million over a patent licensing dispute after the ICC (International Chamber of Commerce) found that BlackBerry didn't pay Nokia for patent license contracts.
BlackBerry is, however, fighting Nokia in two different patent infringement cases in the United States and Germany (EWG). These claims were filed in February 2017, after BlackBerry alleged that Nokia infringed 11 of its patents.