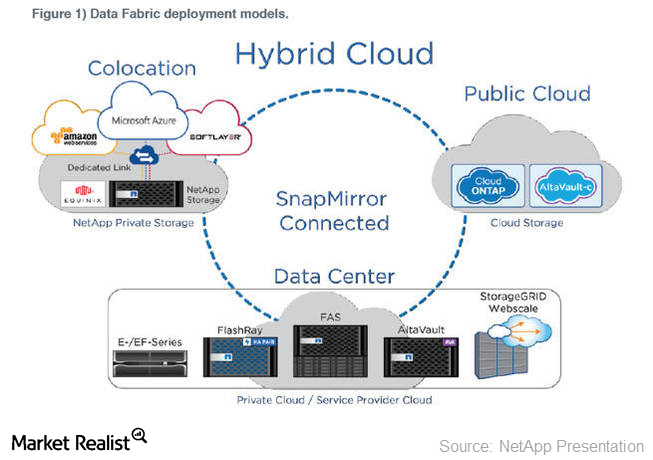 The Importance of NetApp's Data Fabric Solution
Companies can simplify data management across clouds
NetApp (NTAP) is one of the key players in the global data storage space. The company's Data Fabric solutions enable enterprises to simplify and integrate data management strategies across multiple cloud environments, Edge, and data centers.
These factors help accelerate digital transformation for clients, address critical IT imperatives, and modernize storage through data management by leveraging the power of the hybrid cloud.
NetApp's CEO George Kurian stated, "Our competitors are struggling to adapt to this new era of IT, and lacking a deeply cloud-integrated strategy, will continue to fall behind."
Article continues below advertisement
Article continues below advertisement
Data Fabric
Introduced in 2014, NetApp's (NTAP) Data Fabric solution was primarily based on ONTAP, which is the company's flagship operating system. ONTAP is a scale-out storage solution that allows customers to cluster a variety of NetApp storage array models, resulting in a unified storage pool.
NetApp is moving its ONTAP software onto hyperscale clouds available in the marketplaces of Amazon Web Services (AMZN) and Microsoft's (MSFT) Azure.
NetApp's transition to Data Fabric solutions has expanded its business opportunities and resulted in revenue growth for the company. During a recent J.P. Morgan (JPM) conference, NetApp stated that it added data movement mechanisms between its SolidFire and E-series products to contribute and participate in the overall fabric.