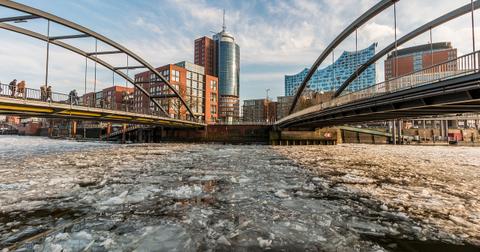 How US Steel Tariffs Could Affect Cleveland-Cliffs
By Anuradha Garg

Updated
US steel stocks soar after tariff recommendations
On February 16, 2018, The US Department of Commerce recommended a broad range of duties on steel and aluminum imports. As expected, US steel stocks (SLX) soared on the Department of Commerce's recommendations. U.S. Steel (X) rose the most by 14.8% to $44.75. AK Steel (AKS), Nucor (NUE), and Cleveland-Cliffs (CLF) closed 13.8%, 4.5%, and 7.6% higher on February 16, 2018.
On March 1, 2018, President Trump finally announced a 25% import tariff on steel imports, which further stoked the stock prices of major US steel companies as well as Cliffs, which boosted major iron ore pellet suppliers to these companies.
Article continues below advertisement
Cliffs applauds Trump's decision
In a press release issued on March 1, 2018, Cleveland-Cliffs's CEO (chief executive officer) Lourenco Goncalves, applauded President Trump for taking "real action" on unfairly traded steel. He has always been of the view that artificially cheap steel boosted by subsidies is a blow to real free trade and had been very vocal about stopping these products from entering the US. He stated, "we will finally have a level playing field for steel in the United States."
Series overview
In this series, we'll look at what direction CLF stock could take in 2018, particularly after the tariff decision. This decision is expected to impact a lot of variables that affect Cliffs. It will reduce the steel imports into the country, which could support the company's price realization and volumes. In 2017, CLF lost 14.3% of its stock value. In this series, we'll see if the company can reverse its performance in 2018. We'll analyze indicators related to the domestic US steel market as well as the seaborne iron ore market.
In the next part, we'll start by looking at the Trump administration's tariff decision and the impact it could have on Cliffs and its US peers.