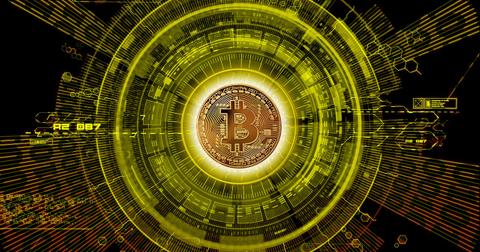 An Up Day for the Cryptocurrency Market: What's Next?
By Meera Shawn

Updated
Up day for cryptocurrencies
Cryptocurrencies are having another up day. Bitcoin prices increased 7.1% over the past 24 hours and were trading at $9,693.70 as of 7:15 AM EST on February 15, 2018. The volatility in Bitcoin was 105% on February 14, and its relative strength index was close to 50. The market capitalization of Bitcoin also rose to $163 billion, and the overall market cap for all cryptos, in general, was $462 billion.
Etherum rose 4.2% for the day and was trading at $918.60. Ripple followed, rising 5.4% to $1.12. Among the other top cryptocurrencies that rose were Bitcoin Cash, Litecoin, Cardano, and Stellar, which rose 4.1%, 13.5%, 4.7%, and 2.7%, respectively.
Article continues below advertisement
Best and worst performers
The cryptocurrencies that were the best performers in the early hours of February 15 were WAX, Neblio, Komodo, and Waves. They rose 119%, 36%, 26.9%, and 20.1%, respectively. Among the worst performers were U.CASH, Nano, Zclassic, and Polymath, which fell 46.4%, 12.2%, 11.1%, and 8%, respectively.
RBI guidelines
After some top banks in the United States banned the use of credit cards for the purchase of cryptocurrencies, the Indian government (INDL) took steps to tighten the norms for buying cryptocurrencies. The Reserve Bank of India (or RBI) cautioned the public regarding potential economic, financial, operational, legal, customer protection, and security risks associated with bitcoins, cryptocurrencies, and virtual currencies.
US local banks will be following the guidelines of the central banks and not allow customers to purchase cryptocurrencies (ARKW) (ARKK) with debit or credit cards. Instead, they will have to use conventional transaction modes such as bank transfers and wires.