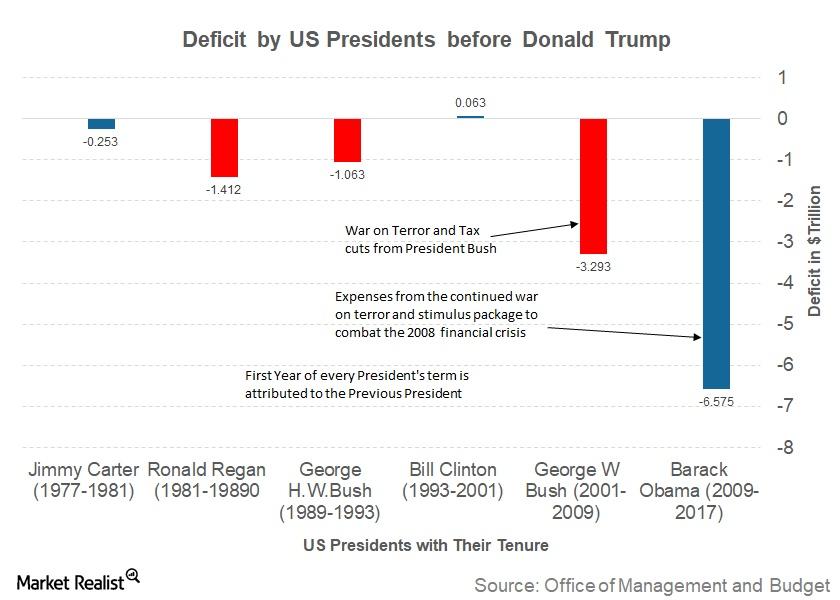 Why Is US Debt So High?
The total US debt
Most countries tend to issue debt to fund their deficits and keep paying interest on these borrowings. These revenues are generated through taxes from companies and individuals. In the case of the United States, the total outstanding debt is at an all-time high of $20.61 trillion, which is higher than the annual GDP of $19.65 trillion. The US debt-to-GDP ratio is over 104%.
Article continues below advertisement
Why is the United States borrowing so much?
An economy witnesses an increase in debt if it's unable to generate sufficient revenue to meet its spending requirements. When an economy hasn't generated sufficient funds to cover its obligations, it's said to have incurred a deficit. The government borrows additional funds to meet extraordinary expenses. Recent examples of such expenses are the "war on terror" after the 911 attacks, the housing crisis that forced the government to bail out financial institutions (AIG)(XLF), and the US Fed's quantitative easing program. The US government has witnessed years of deficit, and this is the key reason why borrowing increased so drastically. Countries with a budget surplus and a trade surplus, like China (FXI) and Japan (EWJ), purchase these government (GOVT) securities to park their excess reserves.
Is there a control on this debt?
These budget deficits are authorized by Congress, along with a debt ceiling, to allow further borrowing. The US constitution vests the power of approving US borrowings with Congress rather than the president. The debt ceiling has been raised many times, and without these raises, the US government would have faced a shutdown.
In the next part of this series, we'll explain what would happen is the US debt ceiling isn't raised by January 19.