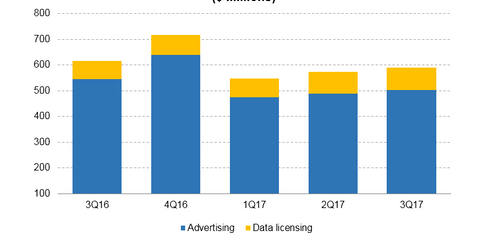 What's TweetDeck, and How Did Twitter Come to Own It?
By Neha Gupta

Updated
App popular with professionals
TweetDeck is a Twitter (TWTR) dashboard application interface used for managing Twitter accounts. From the TweetDeck interface, users can send, receive, and track tweets in real time on mobile or desktop platforms.
TweetDeck is popular with professionals such as journalists and marketers who use it to access breaking news and stay in the know about matters of interest to them. The first version of TweetDeck was released in July 2008 as an independent app. For several years, TweetDeck existed as an independent app based in the United Kingdom (EWU).
Article continues below advertisement
$40 million paid for TweetDeck
Twitter acquired the app in May 2011 and proceeded to integrate it as a dashboard interface in its social media platform. Twitter acquired TweetDeck for more than $40 million. The acquisition of TweetDeck happened roughly two years before Twitter's IPO (initial public offering) in November 2013.
In 2011, the year it acquired TweetDeck, Twitter had one of its busiest years in terms of mergers and acquisitions in its pre-IPO life. The company acquired six companies in 2011, compared to four acquisitions in the previous year and seven acquisitions in the year that followed, according to Crunchbase data.
Facebook (FB), which had its IPO in 2012, acquired 12 companies in 2011. Google (GOOGL) closed over 25 acquisitions in 2011. Microsoft (MSFT) and Apple (AAPL) closed four and two acquisitions, respectively, in 2011.
Charging people to use TweetDeck
Twitter has hinted that it's looking to modify—or at least split and develop—TweetDeck so that it can have free and premium versions of the product. Developing a premium version of TweetDeck, which would be offered on a paid subscription basis, is expected to open up a new revenue stream for Twitter beyond its current advertising and data licensing revenue sources.