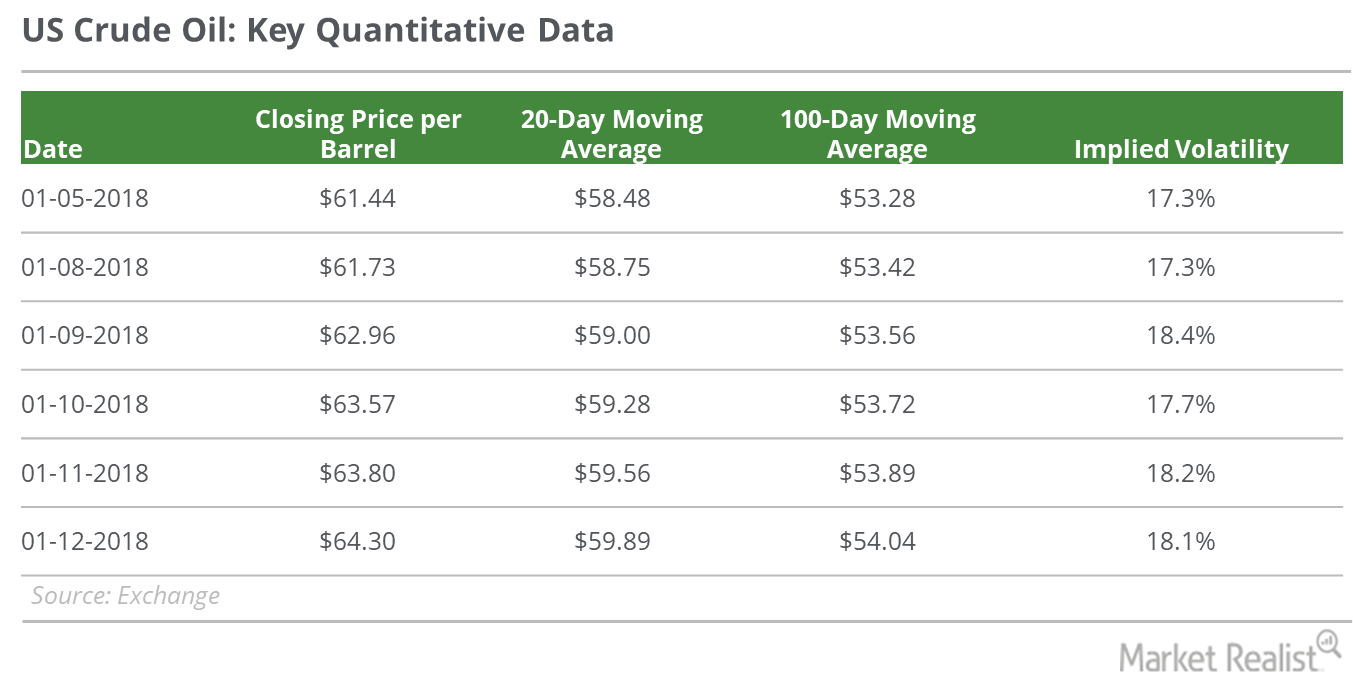 Why Oil Prices Could Move Higher
US crude oil
However, US crude oil production and US crude oil inventories could be important factors for oil prices. Next, we'll discuss US crude oil production. In Part 3, we'll analyze the US crude inventory for the week ending January 12, 2018, which could support oil prices.
On January 5–12, 2018, US crude oil February futures rose 4.7%. The S&P 500 (SPY) and the Dow Jones Industrial Average's (DIA) energy exposure will benefit from oil's rise. The two indexes rose 1.6% and 2%, respectively, during this period.
Article continues below advertisement
Moving averages
On January 12, 2018, US crude oil active futures were 7.4%, 10.8%, 19%, and 26.1% above their 20-day, 50-day, 100-day, and 200-day moving averages, respectively. The difference between US crude oil's 50-day moving average and 200-day moving average was 13.7%. The 50-day moving average closed above the 200-day moving average. These are bullish signs for US crude oil prices.