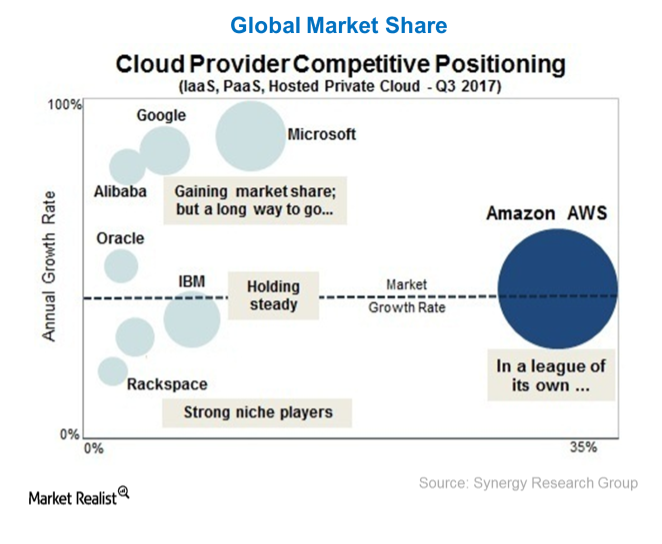 Why Google Is Not in Favor of Ad Agency Disintermediation
Agencies help brands connect with customers
In his discussion at the Credit Suisse Technology, Media, and Telecom Conference, Google's chief business officer, Philipp Schindler, offered an explanation about why the company viewed advertising agencies as important partners for its business and why it doesn't plan to remove them from its advertising business supply chain. Google is Alphabet's (GOOGL) largest unit by revenues and profits.
Advertising agencies such as WPP (WPP), Omnicom Group (OMC), and Interpublic Group (IPG) provide an array of services to brands, and these services include developing creative content and buying advertising space. Brands benefit by being able to put out powerful marketing messages to attract and retain customers, and in turn stimulate more sales.
Article continues below advertisement
Google sees agencies as useful to its technology business
In his talk, Schindler portrayed ad agencies as being much more than conveyors of advertising dollars for Google. According to Schindler, Google is a technology supplier, and in this position, it works with agencies on multiple fronts. For example, the company would like agencies to use its technology to help them do their job better.
He further said that Google teams work with agencies closely, and a reason for this is that the company views agencies as trusted advisors to consumers and brands.
Catching Amazon in cloud computing market
Therefore, for Google, disintermediating ad agencies would be a self-defeating action. Besides advertising, the other technology that Google supplies is cloud computing. In the cloud computing industry, Google is behind market leaders Amazon (AMZN) and Microsoft (MSFT) and it is trying many strategies to bolster its position.
According to Synergy Research, Amazon significantly dwarfs its cloud rivals as it controls more than a third of the world's cloud computing market. Perhaps Google could leverage its agency network to win more cloud customers.