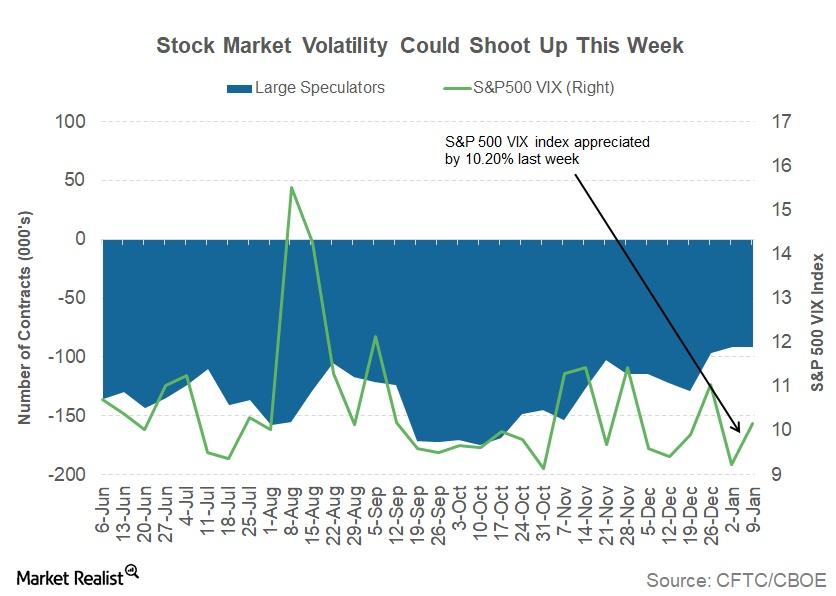 Could the Threat of a US Government Shutdown Spike Volatility?
Volatility could move higher this week
Global markets remained optimistic for the second week of 2018. Aside from the controversial remarks by President Trump, economic news from the US and the major economies remained positive.
Volatility in the US indexes could witness a bump this week before the January 19 deadline to raise the US debt ceiling. Increasing the debt ceiling would avoid a shutdown of the US government next week. Earnings from 4Q17 are scheduled to be reported this week, which could add to the overall volatility in the stock markets.
Article continues below advertisement
US market performance
US markets continued their strong run during the second week of 2018. Economic data reported last week indicated minor improvements in inflation and retail sales.
The Dow Jones Industrial Average (DOD) appreciated ~1.6% for the week ended January 12, 2018, while the S&P 500 (SPY) returned ~1.3%. Technology stocks managed an overall gain of 0.88% to help the tech-heavy NASDAQ (QQQ) index post a weekly gain of ~1.4%.
VIX index and speculator positioning
The VIX (VXX), which is the volatility index, reacted to increased anxiety about the US debt ceiling debate and a possible US government shutdown. The S&P VIX 500 (VIXY) closed at 10.16, appreciating 10.2% for the week ended January 12.
The latest Commitment of Traders (or COT) report was released by the Commodity Futures Trading Commission (or CFTC) on January 12. According to the report, large speculators have left their overall short positions mostly unchanged at 91,780 contracts compared to 91,557 contracts in the previous report.
In this series, we'll review the weekly performance and discuss the outlook for different asset classes for the week ahead.