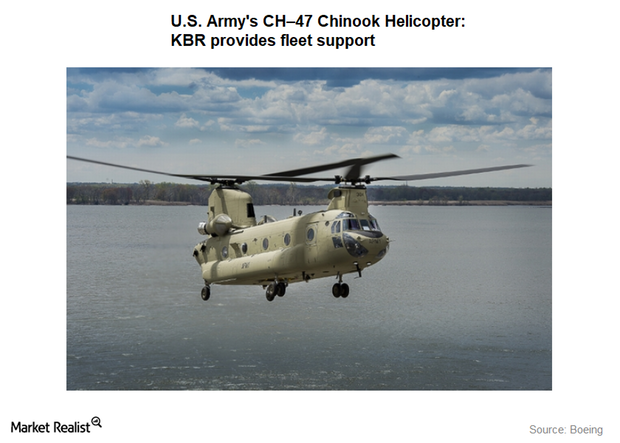 Understanding KBR's Business Segments
Business segments
KBR's (KBR) business is classified into three core segments (government services, technology and consulting, and engineering and construction) and two non-core segments (non-strategic business and other business).
Article continues below advertisement
Article continues below advertisement
Government services
The government service segment's primary focus is providing support solutions to US, UK, and Australian government agencies. According to KBR's Form 10-K, the segment offers "full life-cycle support solutions to defense, space, aviation and other programs."
The segment mainly enters into cost-reimbursable contracts with the US Department of Defense, the UK Ministry of Defence, and other government agencies.
Technology and consulting
The technology and consulting segment caters to the hydrocarbon (XLE) industry. According to KBR, this segment renders "licensed technologies and consulting services." It includes exclusive KBR technologies and knowledge-based services.
KBR subsidiaries Granherne, Energo, and GVA operate as part of this segment. In 2Q17, KBR partnered with IBM to develop digital products and services for the oil and gas and petrochemical industries.
Article continues below advertisement
Engineering and construction
The engineering and construction segment offers comprehensive oil and gas project delivery around the world. Chevron (CVX) and BP are major customers.
Non-strategic business
KBR's non-strategic business consists of operations KBR intends to exit after the completion of ongoing contracts.
Other business
All corporate expenses and G&A (general and administrative) expenses that are not part of the segments mentioned above are included in this segment. If the company enters into any ventures that don't meet the criteria to form a separate segment, they will be included in this segment. Next, we'll look at KBR's revenue streams.