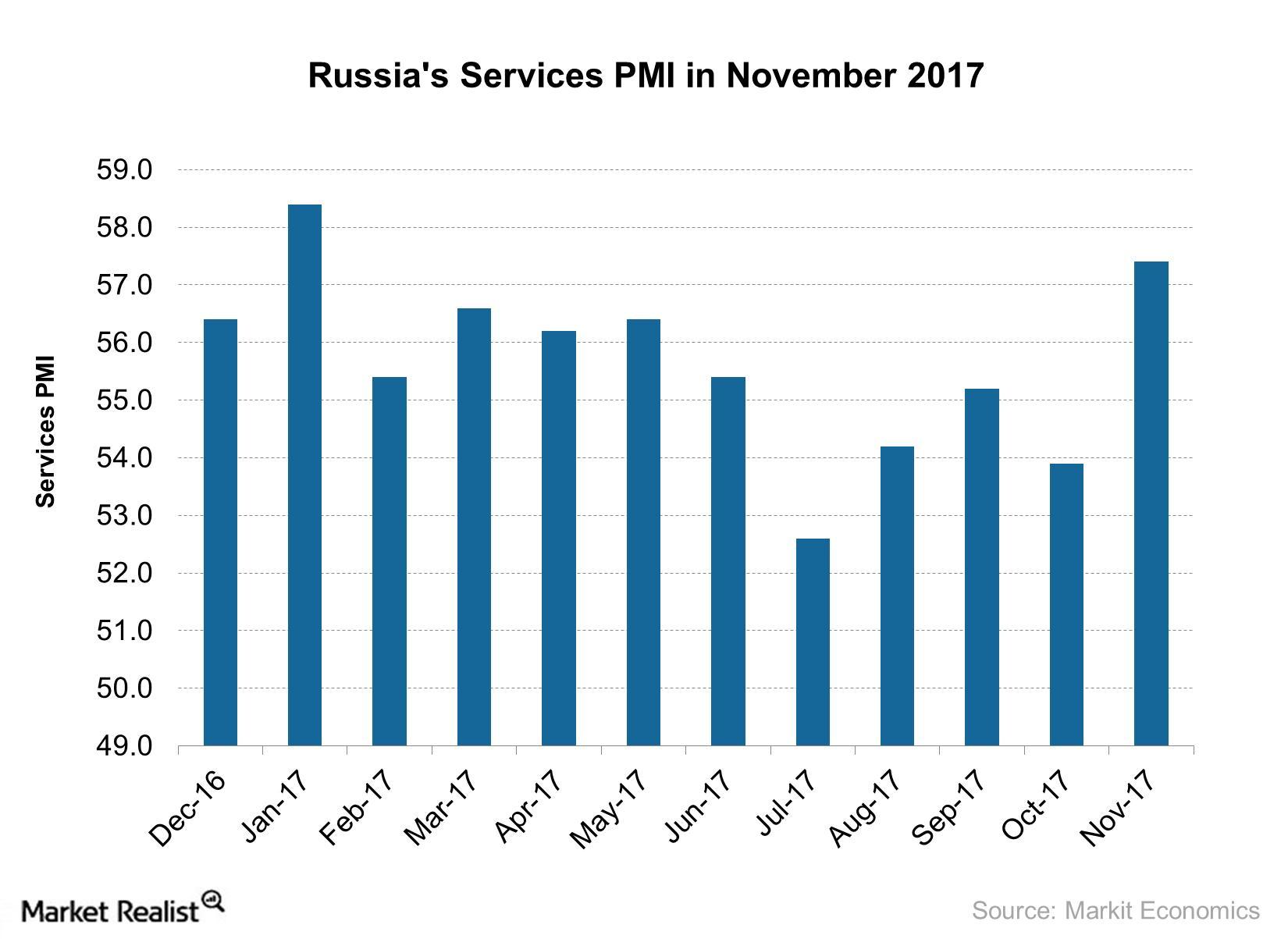 Why Russia's Service Sector Strengthened in November 2017
Russia's service sector in November
According to a report by Markit Economics, Russia's service PMI (purchasing managers' index) showed a solid improvement in November 2017, rising to 57.4 from 53.9 in October. The figure beat the market expectation of 55.0 and marked the highest rise since January 2017.
The strong improvement in Russia's service PMI in November was mainly due to the following:
production output and volume improved at a faster rate
new orders improved at the fastest rate since July 2008
employment in the service sector improved the most since May 2013
Previously, we discussed how the Russian economy depends heavily on oil and energy products. Manufacturing is a key component of its GDP growth. However, the sharp rise in the service PMI suggests that the economy is also focused on the service industry. An improving economic outlook was the main driver of service activity in November.
Article continues below advertisement
Article continues below advertisement
Performance of major ETFs in November