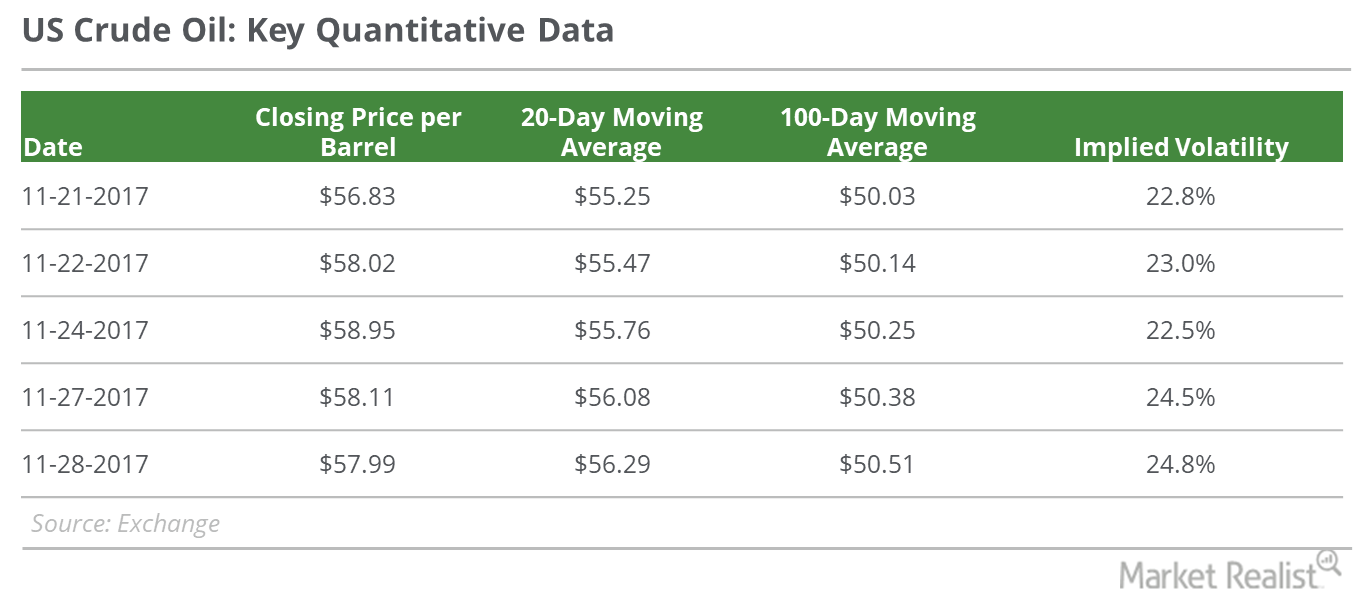 Is Oil's Rise Coming to a Halt?
US crude oil
All eyes are on the outcome of OPEC's meeting on November 30, 2017. Speculation about the meeting's outcome caused oil prices to fluctuate. However, the risk from growth in the US share in the global oil supply could also dominate oil prices. In the next part, we'll focus on US crude oil production. We'll discuss US crude oil exports in the last part.
On November 21–28, 2017, US crude oil active futures rose 2%. The S&P 500 Index (SPY) rose 1.1% and the Dow Jones Industrial Average Index (DIA) rose 1% during this period. Strong oil prices could benefit these equity indexes.
Article continues below advertisement
Moving averages
On November 28, US crude oil active futures were 3%, 8.9%, 14.8%, and 16.5% more than their 20, 50, 100, and 200-day moving averages, respectively. The 50-day moving average was 7% higher compared to the 200-day moving average. All of these indicate bullishness in oil prices.