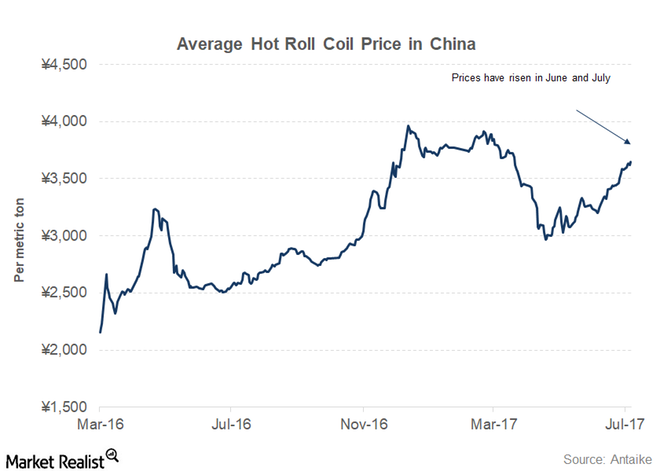 Can China's Steel Prices Keep Supporting Iron Ore Prices?
China's steel prices
In the previous part of this series, we discussed how the momentum in Chinese steel production in 2017 has come on the back of strong steel prices. In this part, we'll see if the momentum in steel prices can sustain for the rest of 2017 and beyond to the benefit of iron ore prices.
Article continues below advertisement
Steel prices firming
Chinese steel prices have remained firm in 2017 due to strong steel demand as well as shutting down less efficient steel capacity. Plus, the government's recent efforts to cut steel capacity in winter to curb pollution has also supported prices. While demand remains firm, the decline in production led to a rise in steel prices. According to an official from the China Iron and Steel Association (or CISA), Chinese steel prices should continue to firm up in 2018 as production and supply are becoming more balanced.
Going forward this winter, however, steel demand might take a backseat due to usual seasonal patterns. This development could, in turn, pressure steel prices.
Impact on mining companies