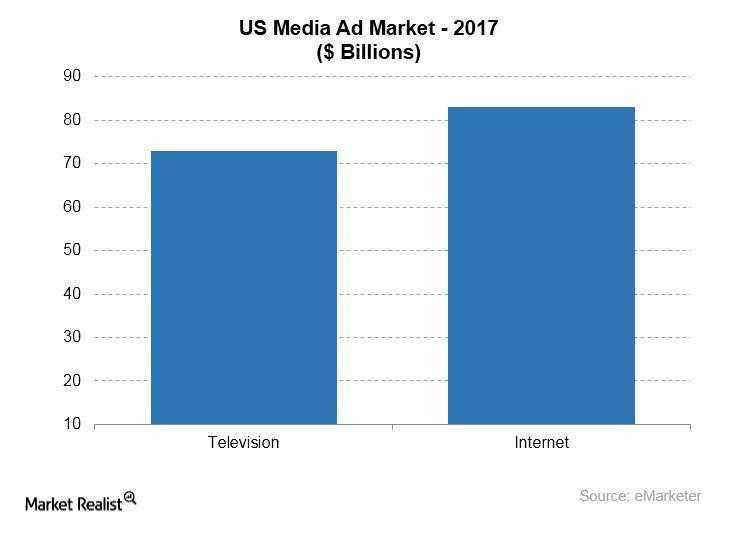 Why Facebook's $1 Billion Video War Chest Isn't Surprising
Paying $3 million per episode
Facebook (FB) could spend as much as $1.0 billion on original content acquisition for its video business, according a Wall Street Journal report. While this is a huge content budget, for a company that has relied on free content generated by its users over the years, it isn't surprising.
First, ahead of the launch of its dedicated video tab, Watch, Facebook had been reported to be willing to pay up to $3.0 million per episode of high-quality video content, seeking to make its social media platform a video-first service. Therefore, the company's big video budget could only be expected.
Article continues below advertisement
The rise of digital advertising
Second, there are bright prospects for the company in the digital video market with the ongoing shift in video advertising, which makes it confident to spend big on high-quality videos. As marketers seek the attention of Millennials, they are spending more on online video advertising.
From the chart above, we can see that US (SPY) digital advertising is set to overtake television advertising this year, based on projections by research company eMarketer. This development is partly due to the rise of online digital video advertising.
Competition for video content
Netflix (NFLX) and Amazon (AMZN) are already spending billions of dollars every year on original content for their streaming video services, and Facebook is set to join them. With Facebook and Alphabet's (GOOGL) Google looking to digital video to transform their advertising fortunes, competition for television-quality Hollywood production has escalated in recent months.