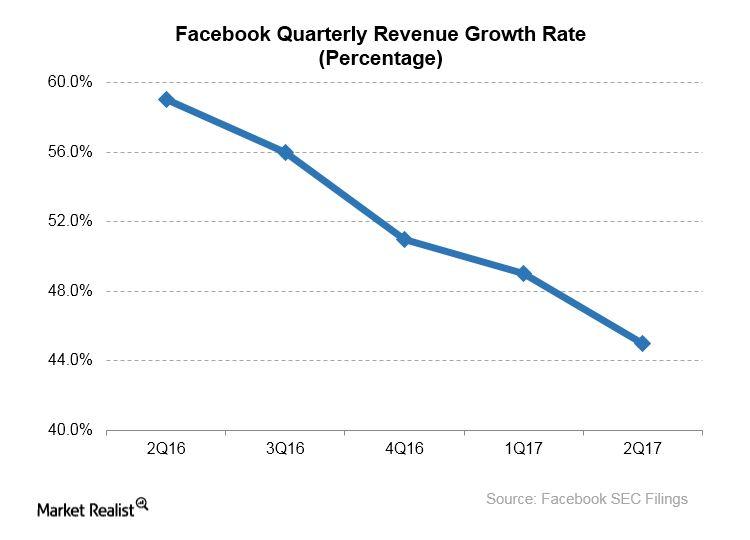 What Facebook Was Aiming for with Its Stock Reclassification
Class B stock had ten times the voting power
Facebook (FB) attempted to follow in the footsteps of Alphabet (AAPL) and Snap (SNAP) by issuing a new category of stock without voting power. However, it failed, with the company bowing to strong pressure from investors.
Facebook already has a dual stock structure, where Class B stock has ten times more voting power than Class A stock. Facebook's Class A stock has one vote. Zuckerberg controls 86% of Facebook's Class B stock, giving him 59.7% of voting control in the company.
Article continues below advertisement
Article continues below advertisement
Class C stock
Facebook wanted to create and issue a new category of stock, Class C, that would have had no voting power—a controversial practice, though not unique among US (SPY) technology (QQQ) companies. The company intended to issue no-voting Class C stock in the form of dividends to existing shareholders.
While the move would have multiplied existing shareholders' investments, it would have cemented Mark Zuckerberg's voting control despite his financial investment in the company diminishing.
Zuckerberg to continue to unload stock
Zuckerberg intends to sell up to 99% of his stock to allow him to fund philanthropic causes, though he doesn't want to lose control of the company. After Facebook reversed plans to reorganize its stock structure to create Class C stock, Zuckerberg responded by saying that Facebook stock had performed so well that he was able to continue selling his stock to fund his philanthropy without losing voting control of the company. Facebook stock's strong performance has been accompanied by continued double-digit top-line growth, as shown in the chart above.