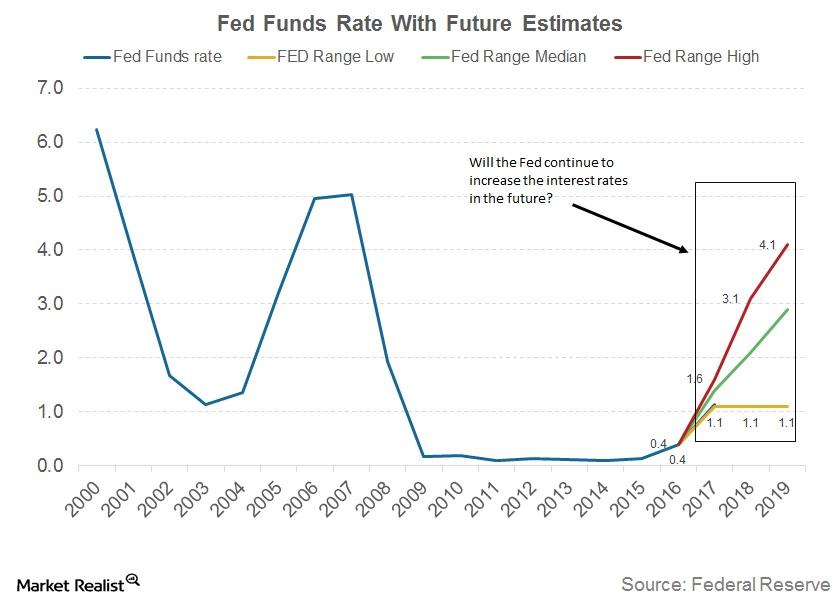 Stanley Fisher's Solution for Low Interest Rates
US Fed's vice chair discussed low interest rates
In a speech delivered in Rio de Janeiro on July 30, 2017, Stanley Fisher, vice chair of the U.S. Federal Reserve, shared his views on low interest rates (BND) and elaborated on some solutions to get rates back to normal. He pointed out that the yield on ten-year U.S. Treasury (IEI) securities is near its all-time low. He said the problem with lower levels of yields wasn't just in the United States but also across Europe (VGK), even impacting some emerging markets.
Article continues below advertisement
Key reasons for low interest rates
Fisher also said that slower economic growth is one of the key reasons for interest rates remaining low. That's not just limited to the United States, which is growing at an average rate below 2.0%, but it also applies to many developed economies around the world. Fisher highlighted that in an interconnected global economy, capital flows, interest rates, and exchange rates (FXE) of various countries are usually impacted by the same measures and are prone to spillovers across borders.
What is the solution for this problem of low interest rates?
In his speech, Fisher said that a transparent and sound monetary policy could boost confidence, leading to stability in the growth outlook and improving the demand for savings, thus helping to improve investments. Such stable growth could lead to higher levels of interest rates.
Fisher highlighted that a monetary policy alone cannot be blamed for lower interest rates. He said that effective fiscal policy and regulatory measures also help boost productivity growth and the overall growth in an economy, which in turn can help raise interest rates.
In the next part of this series, we'll see why John Williams, president of the Federal Reserve Bank of San Francisco, said interest rate hikes are only half done.