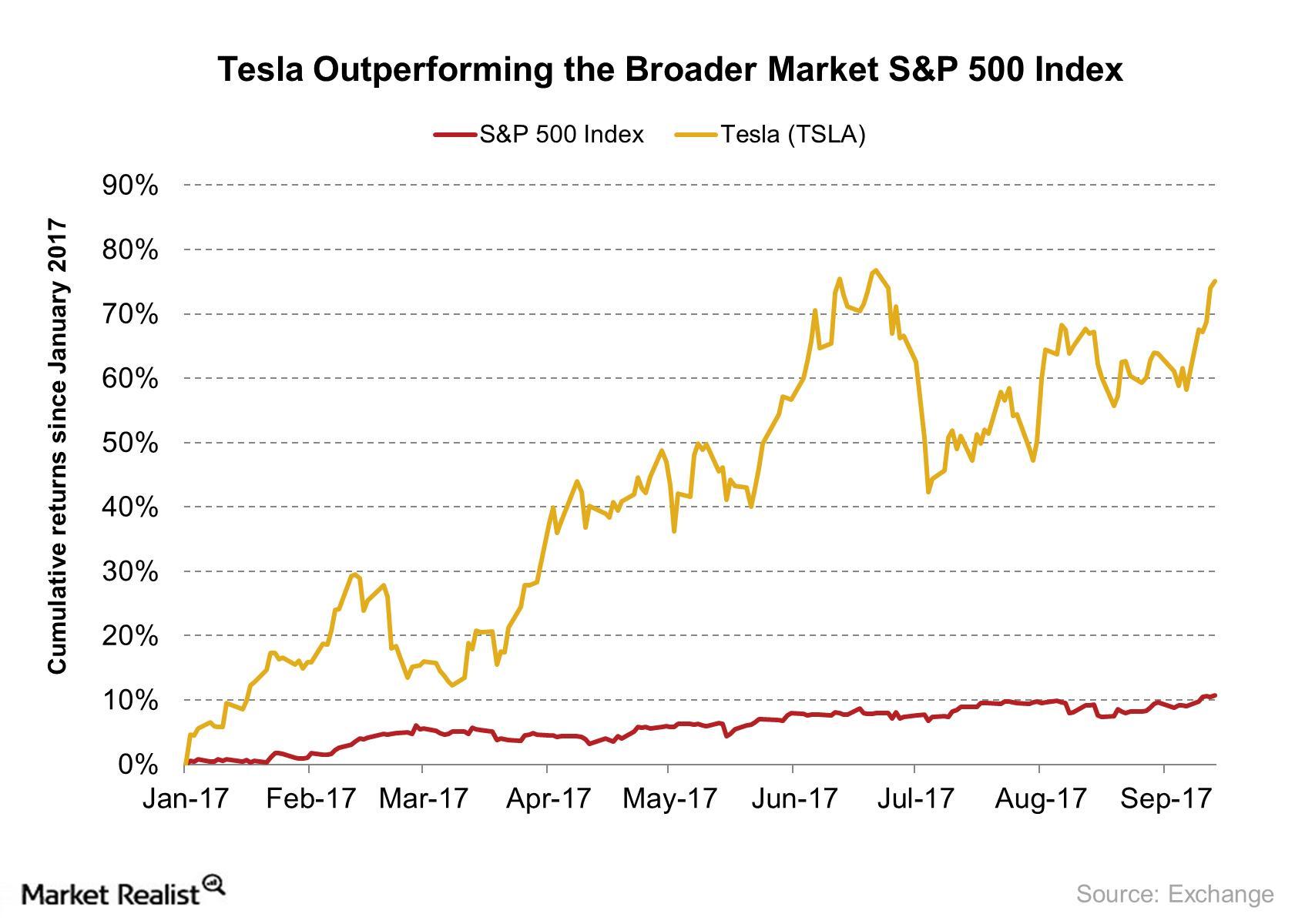 Why Jim Chanos Is Continuing His Short Position in Tesla
Jim Chanos on Tesla
Jim Chanos, a billionaire investor and a well-known short seller in the hedge fund industry, said at the Delivering Alpha Conference on Tuesday, September 12, 2017, that he is continuing his short position in Tesla (TSLA).
He said, "we've been pretty accurate on most of the things we've said about the company — not the stock, certainly." Last year at the Delivering Alpha Conference, he said that the proposed Tesla-SolarCity (SCTY) merger is "crazy." He said that the "Tesla-SolarCity merger raises governance issues." According to Chanos, SolarCity's business model isn't economic. Chanos also believes that Tesla needs to improve its guidance and cash flow position.
Article continues below advertisement
Tesla's performance
Tesla has provided a strong return so far this year. On a year-to-date basis, the stock returned nearly 75% as of September 15, 2017. Over a one-year period, the stock returned nearly 83%. Recently, on September 11, 2017, the stock price jumped nearly 4.6% after China (FXI) (YINN) announced that at some point it will ban cars with combustible engines in order to reduce pollution. Thus, demand for electric cars will likely increase, which is positive news for Tesla.
However, Chanos is skeptical about Tesla's future performance and revenue growth. He said Tesla is a "cult stock, whereby the market will look at it anyway it wants to, in a glass-half-full kind of mode."
In the next part of this series, we'll analyze Jim Chanos's largest holdings as of June 30, 2017.