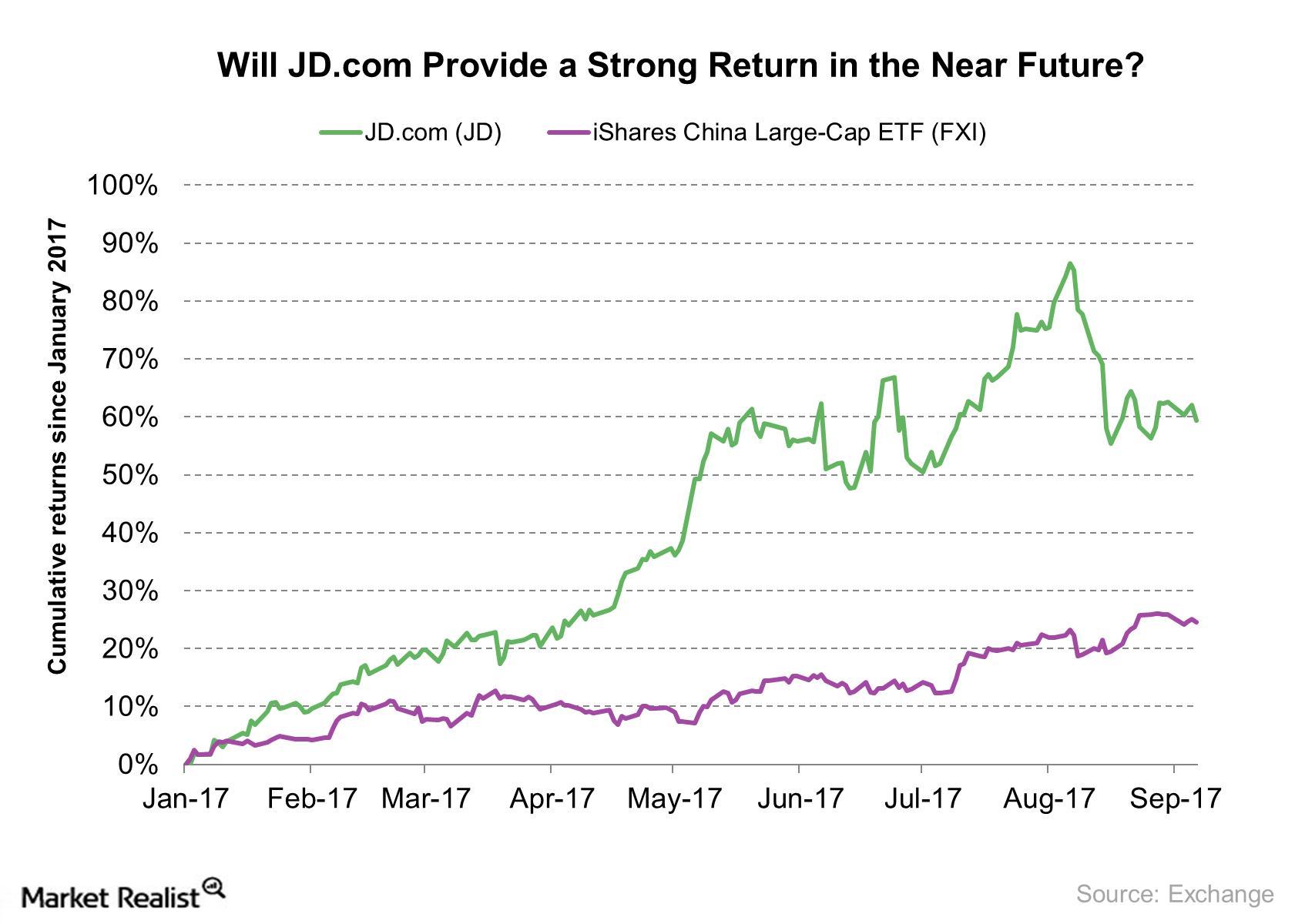 Goldman Sachs Increased JD.com's Target Price to $56
Goldman Sachs on JD.com
As the demand for these products grows at a high rate in faster-growing economies like China (ASHR), the demand for timely delivery of these products could also increase. The investment firm raised its current target price for JD.com to $56.
Goldman Sachs wrote, "For China's largest mobile/computers/IT retailer, we forecast further penetration in appliances (low vs. electronics), groceries (through omnichannel initiatives with Walmart, Daojia Dada), and apparel (cross-selling from JD Supermarket, investment in Farfetch)."
Article continues below advertisement
JD.com's performance
JD.com was trading at $41.15 on September 8, 2017. Its 52-week high is $48.99 and its 52-week low is $23.38. On a year-to-date basis, the stock returned nearly 59.4% as of September 8, 2017. The broader market S&P 500 Index (SPY) returned nearly 9.7% during the same period. Over a five-year period, JD.com returned nearly 64.6%.
JD.com is trading at par with its 100-day moving average, 3.7% below its 50-day moving average, and 3.2% below its 20-day moving average.
In the next part of this series, we'll analyze Goldman Sachs's view on Yandex (YNDX).