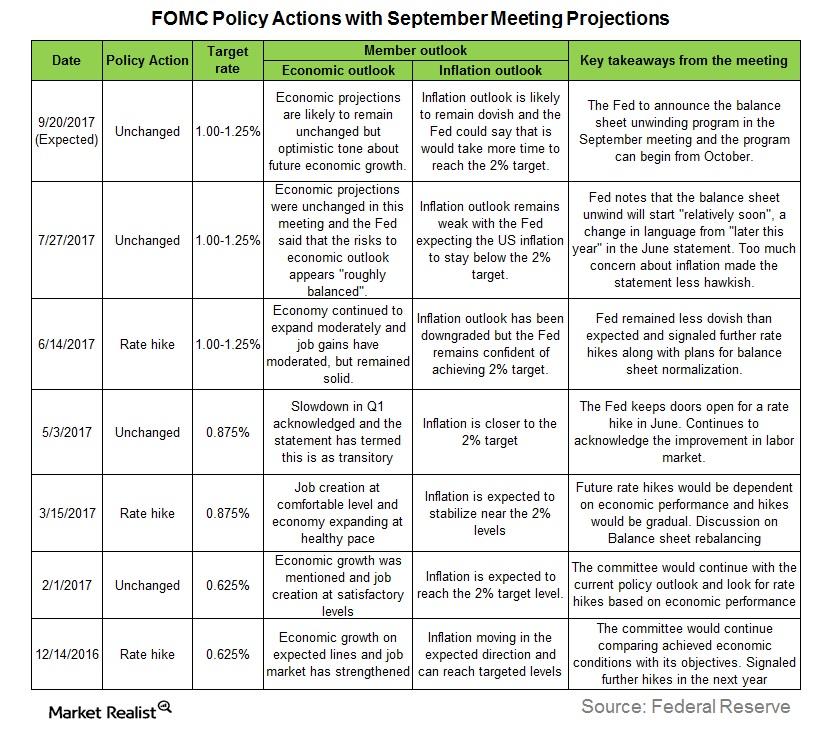 Could the Federal Reserve Surprise the Markets in September?
Why is the September meeting important?
The US Federal Open Market Committee (or FOMC) is scheduled to meet on September 19 and 20 to discuss the current economic climate in the US and to decide whether any monetary policy adjustments are necessary. Although there is no expectation for a change in interest rates during this month's policy meeting, it still holds importance for the markets.
This is the final meeting and press conference that will be held before the December 12–13 meeting. There is another meeting on October 31 and November 1, but there is no press conference scheduled after the meeting. No major decisions are announced at such meetings. Investors will be looking for clues to assess whether there could be another rate hike this year, making this meeting a significant one.
Article continues below advertisement
What can be expected from the Fed?
Almost all market (VGK) participants are convinced that the Fed will announce the beginning of the balance sheet reductions during the September meeting. The Fed announced the schedule for this program during its June meeting, so there could be a minimal impact on the market (QQQ) from this announcement.
The key focus would be on the tone of the statement, whether the Fed members could remain hawkish, and whether we can expect a sudden bout of volatility (VIXY) during and after the FOMC meeting.
Will the Fed sound hawkish?
It could be difficult for the Fed to remain hawkish in the current economic climate. Members would be discussing the recent impact of Hurricane Harvey on the US economy, the rise in geopolitical tensions, and the stubbornly low inflation (TIP) levels.
These issues could keep the Federal Reserve from sounding hawkish. However, if the statement or the press conference indicate continued hawkishness by the Fed, we could expect a sharp rally in bond yields and the US dollar (USDU).
In the final part of this series, we'll analyze whether the European Central Bank could spring any surprises during its September policy meeting.