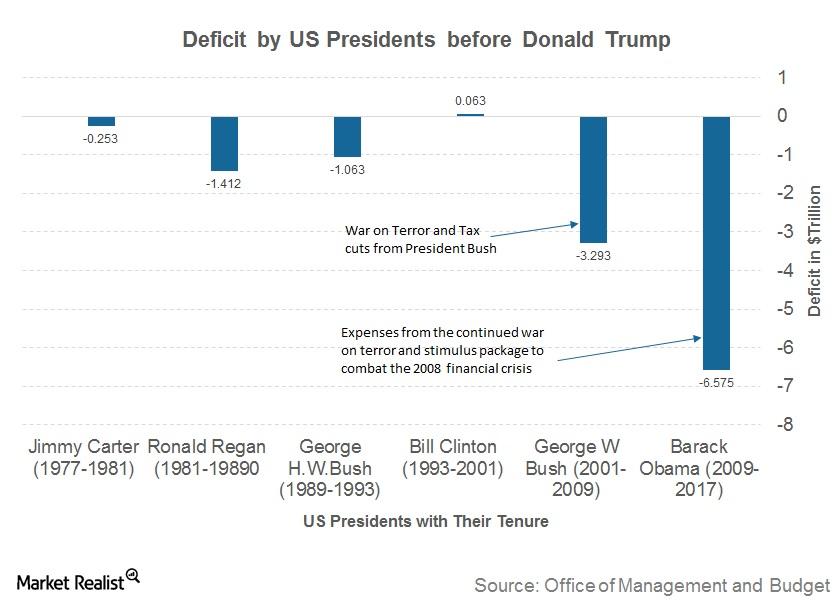 How the US's Debt Has Become So Big
How big is the US's debt?
Every country in the world that borrows funds to support its economy pays back this debt from the revenue that the country receives in the form of taxes. This debt in the US is currently at $19.9 trillion and it is more than any other government's debt or the entire European Union government's debt put together.
The US debt-to-GDP ratio now stands at 106.1%, which means that the total US debt is more than the annual US GDP. In effect, the US owes more than what it produces in an entire year.
Article continues below advertisement
Article continues below advertisement
Why did the US borrow so much?
A country sees an increase in debt if it's unable to generate sufficient revenue to meet its payment obligations and capital spending. Governments borrow additional funds to meet extraordinary expenses. Recent examples of such expenses are the war on terror after the 911 attacks, the housing crisis that forced the government to bail out financial institutions (AIG) (XLF), and the US Fed's quantitative easing program. In general, the main reasons for an increase in US debt were a series of annual US budget deficits. The government is forced to borrow to meet its budgetary payment obligations. Countries with budget surpluses like China and Japan buy US Treasuries (IEF) (IEI), which helps them to keep their currencies lower relative to the US dollar (UUP).
Is there no limit on the US's debt?
The US Constitution gives the power of approving US borrowing to the Congress rather than the President. The US Congress tries to limit the country's debt by establishing a debt ceiling, but this ceiling has been increased many times to prevent a US government shutdown, which limits funding to federal branches and in effect the US economy. The previous debt ceiling crisis came about in March this year when the government was on the verge of a shutdown. That shutdown was avoided as both the Republican and Democratic parties agreed to take certain extraordinary measures.
In the next part of this series, we'll look at the previous government shutdowns and their impact.