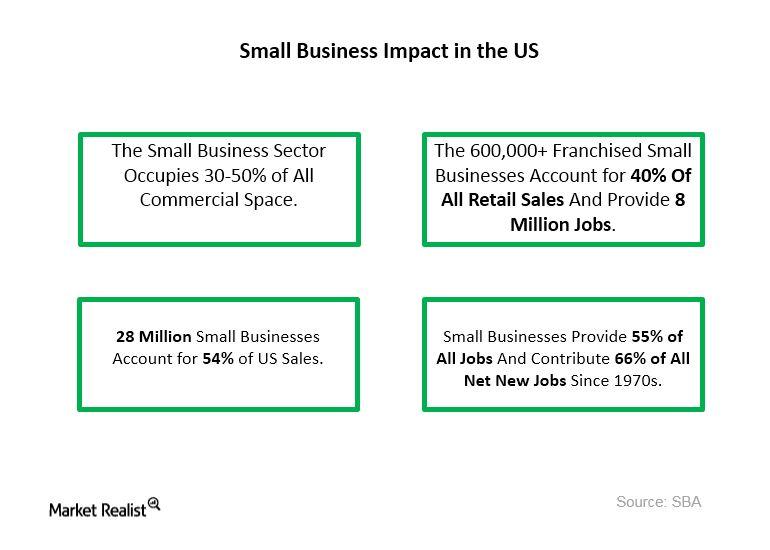 What's Square's Mission?
Square pursuing economic empowerment
With Apple (AAPL) announcing its entry in the peer-to-peer payment market and PayPal (PYPL) stepping up its pursuit of merchant customers, it seems that the competition could suffocate Square (SQ).
However, comments from Square executives indicate the company is pursuing a clearly defined mission that somewhat sets it apart from the competition. Speaking at Square's Investor Day on May 16 and at a JPMorgan (JPM) industry conference on May 23, Jack Dorsey, the CEO of Square, reiterated the company's mission of economic empowerment for small businesses.
Article continues below advertisement
Article continues below advertisement
Simple and affordable business solutions
Dorsey portrayed Square's mission as being unique and a reason he is optimistic about the future of the company. According to Dorsey, Square is about providing vendors with simple and affordable solutions to help them sell more. Thus, Square sees itself as removing barriers for sellers, and it hopes its solutions will continue to appeal to more sellers and differentiate it from rivals.
Small businesses are vital contributors in many countries' economies. In the US (SPY), for instance, small businesses provide 55% of all jobs and have accounted for 66% of all new jobs since the 1970s. Additionally, 28 million small businesses contribute 54% of all US sales, according to the US Small Business Administration (or SBA).
Overseas expansion
Square is taking its small business solutions abroad with a recent expansion into the UK. The UK could be a potentially lucrative market for Square, especially its credit card readers, given that most small businesses in the UK still don't accept card payments despite deep card penetration in the country.