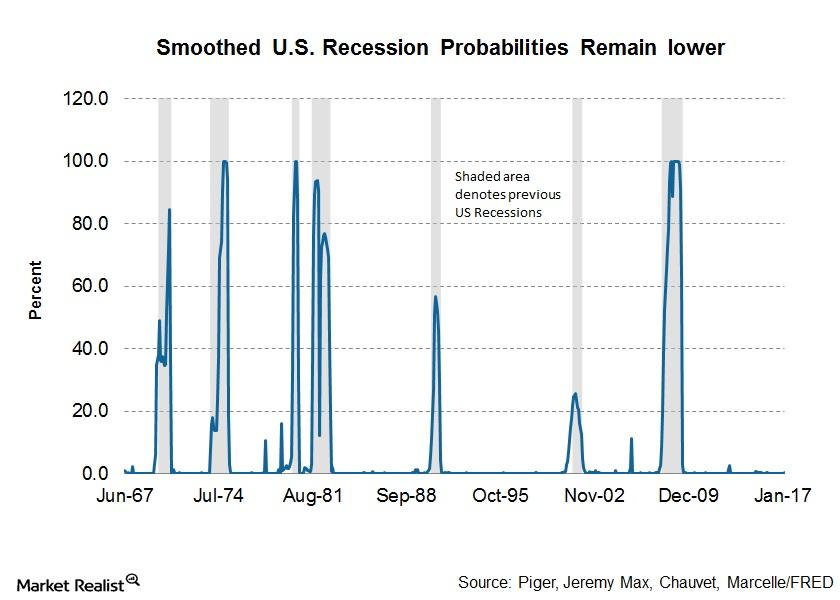 Why Cleveland's Fed President Worries about Another Recession
<p>Loretta J. Mester, the president and CEO of the Cleveland Federal Reserve, spoke at the 2017 Policy Summit on Housing, Human Capital, and Inequality held on June 23, 2017.</p>
Mester warns about hike delays
Loretta J. Mester, the president and CEO of the Cleveland Federal Reserve, spoke at the 2017 Policy Summit on Housing, Human Capital, and Inequality held on June 23, 2017, in Cleveland.
In her speech, Mester warned that if interest rates weren't raised at the appropriate times, there could be the possibility of missing both inflation (TIP) and employment targets, which could lead to another recession.
Article continues below advertisement
Article continues below advertisement
Economic fundamentals "pretty good right now"
According to Mester, economic fundamentals are "pretty good right now," and the Fed should continue tightening its monetary policy. She said that a gradual rise in interest rates would keep the US economy (SCHZ) healthy, and she dismissed the idea that rising interest rates would lead to a slowdown.
Do we need to worry about another recession?
Mester has always been a hawk, and she remains one despite the recent slowdown we've seen. Mester isn't a voting member in 2017, but her views add to the mixed signals that the Fed is sending out, especially following its June FOMC meeting.
The Fed has two simple goals: to keep unemployment low and to keep inflation (VTIP) near the 2% mark. Mester's remarks on the risks of not raising rates refer to when the economy is becoming overheated, leading to higher levels of inflation (SCHP) and lower job growth.
The slowdown in the most recent quarter could turn out to be transitory, as has been advocated by the Fed, but it's likely prudent to wait and watch. Investors need not be overly anxious about any recession comments at this point. We remain in an expansionary cycle, and the US (AGG) economy needs to pass through peaks and valleys before reaching its destination of normalization.