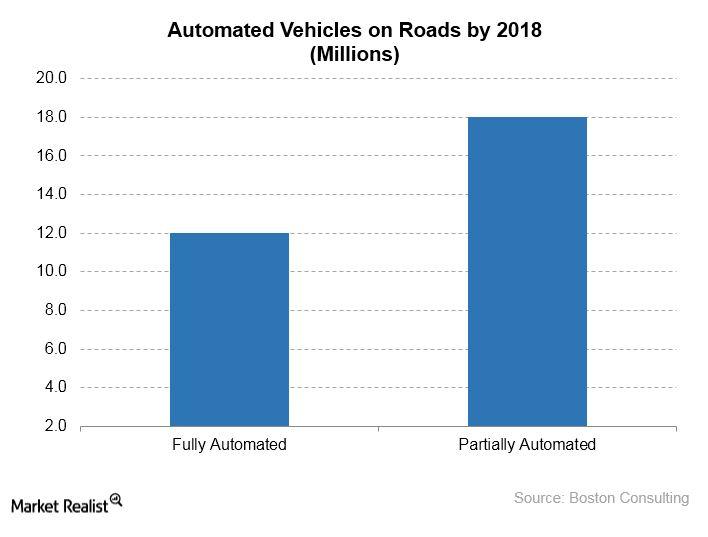 Why Is Ford Dancing with BlackBerry?
By Ruchi Gupta

May. 1 2017, Updated 7:36 a.m. ET
Ford tapping BlackBerry's talents
Ford Motor Company (F) is hiring 400 BlackBerry (BBRY) engineers, though the move isn't meant to poach the talents of the company. BlackBerry is willingly releasing its Mobility Solutions engineers to work for Ford. The Mobility Solutions unit is the division BlackBerry has whittled down as it shifts away from the smartphone hardware business to focus more on software and services.
BlackBerry's engineers are working to help Ford develop smart vehicles so that it can stay more competitive in the rapidly evolving automobile industry. These engineers will work on new infotainment systems, driver-assistance features, in-vehicle Wi-Fi, and autonomous driving capabilities, a Ford spokesman told The Detroit News.
Article continues below advertisement
Vehicle automation
Ford is investing $375.0 million in setting up a new research and development center in Ontario, Canada. This investment is aimed at helping the company boost its car software development efforts at a time when auto competition has gone high tech.
By tapping into BlackBerry's talent pool, Ford is hoping to accelerate the development of its automated vehicle systems to avoid relying on third-party systems. Boston Consulting Group estimates that 30.0 million vehicles with some form of automation will be on the road by 2018, and ~12.0 million of them will be fully automated vehicles such as the kind capable of driving themselves.
Internet connectivity in older vehicles
As part of its efforts to take control of its vehicle technology, early this year, Ford announced a plug-in device that would enable Internet connectivity in its older vehicles. This move aims to ensure that owners of such vehicles won't have to turn to third-party providers such as Alphabet (GOOGL), AT&T (T), or Verizon (VZ) to help connect their vehicles to the Internet.