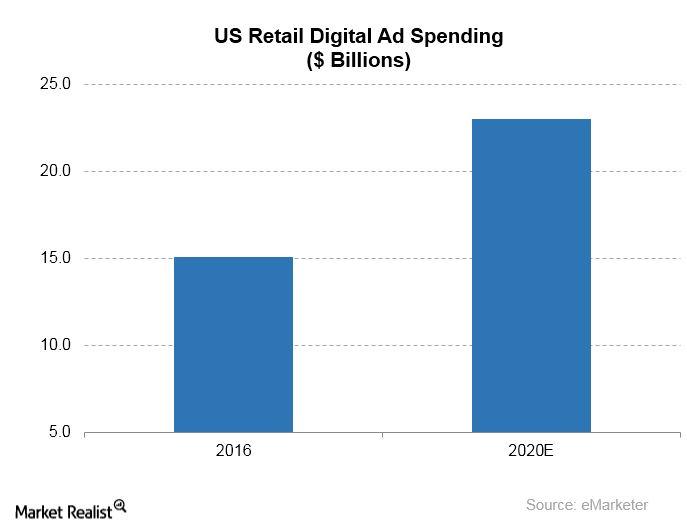 Can Yelp Grow Its Share of This $23 Billion Industry?
Yelp brings Nowait under its wing
Yelp's (YELP) acquisition of Nowait, a restaurant reservation app (application), stirred the market of restaurant experience apps. Nowait enables users to add their names to a restaurant's wait list while they're en route to the restaurant in order to reduce the time they have to wait to get served. The app, which is available on Apple's (AAPL) iOS and Alphabet's (GOOGL) Android platforms, has been embraced by about 4,000 restaurants in the United States (SPY) and Canada.
Article continues below advertisement
The acquisition of Nowait can be seen as another step by Yelp to grow its portfolio of restaurant-oriented apps and get a larger share of digital advertising budgets. Earlier, the company acquired Eat24, a competitor of GrubHub (GRUB) and OpenTable. Yelp's other restaurant experience digital property is SeatMe, for which it paid ~$12.7 million in 2013. It paid $40.0 million for Nowait.
$23 billion up for grabs
With its acquisitions, Yelp has upped its game in pursuit of the US retail digital advertising market. Research firm eMarketer estimates that the market will grow to more than $23.0 billion by 2020, from $15.1 billion in 2016, as depicted in the above graph. The firm's definition of retail includes restaurants.
The market also is being eyed by apps such as Chefs Feed, Reserve, Vurb, and Square's (SQ) Caviar.
Given the low barriers to entry in the online advertising business, incumbents such as Yelp are under pressure to differentiate themselves from the crowd to appeal to more advertisers or to at least protect their shares of the market.