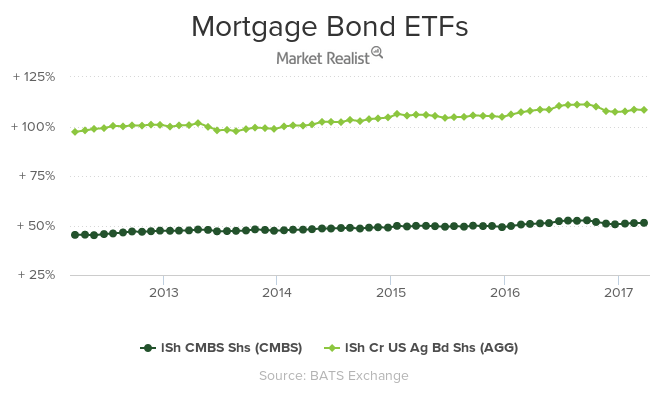 Jeffrey Gundlach Advises Investors to Invest in Mortgages
Jeffrey Gundlach on the Fed's rate hike
In the previous part, we discussed that Jeffrey Gundlach believes that interest rates will gradually rise. The Fed has taken a hawkish stance, and market participants have started to believe in the central bank for the first time since the subprime crisis in 2008.
[marketrealist-chart id=1996229]
Article continues below advertisement
Gundlach on mortgages
During a gradual rate hike scenario, Gundlach believes investment in mortgages is the best strategy. There are various mortgages such as commercial real estate debt, housing mortgages, and residential mortgages. He also shared that he isn't very positive on corporate bonds (VCSH). The spread between corporate bonds and Treasuries has increased a lot.
We discussed in the previous part that during a gradual rise in interest rates, investors generally look for short-term duration bonds (SHY). Mortgages typically provide short-term duration as compared to bonds (BND) (TLT).
Some mortgage bond ETFs that provide exposure to mortgages are the Vanguard Mortgage-Backed Securities ETF, the iShares CMBS (CMBS), the First Trust Low Duration Mortgage (LMBS), and the SPDR DoubleLine Total Return Tactical ETF (TOTL). These ETFs have returned 0.03%, 0.96%, 5.0%, and 2.3%, respectively, in the last one year.
You may be interested to read David Tepper's Top Stock Picks and Market Insights.