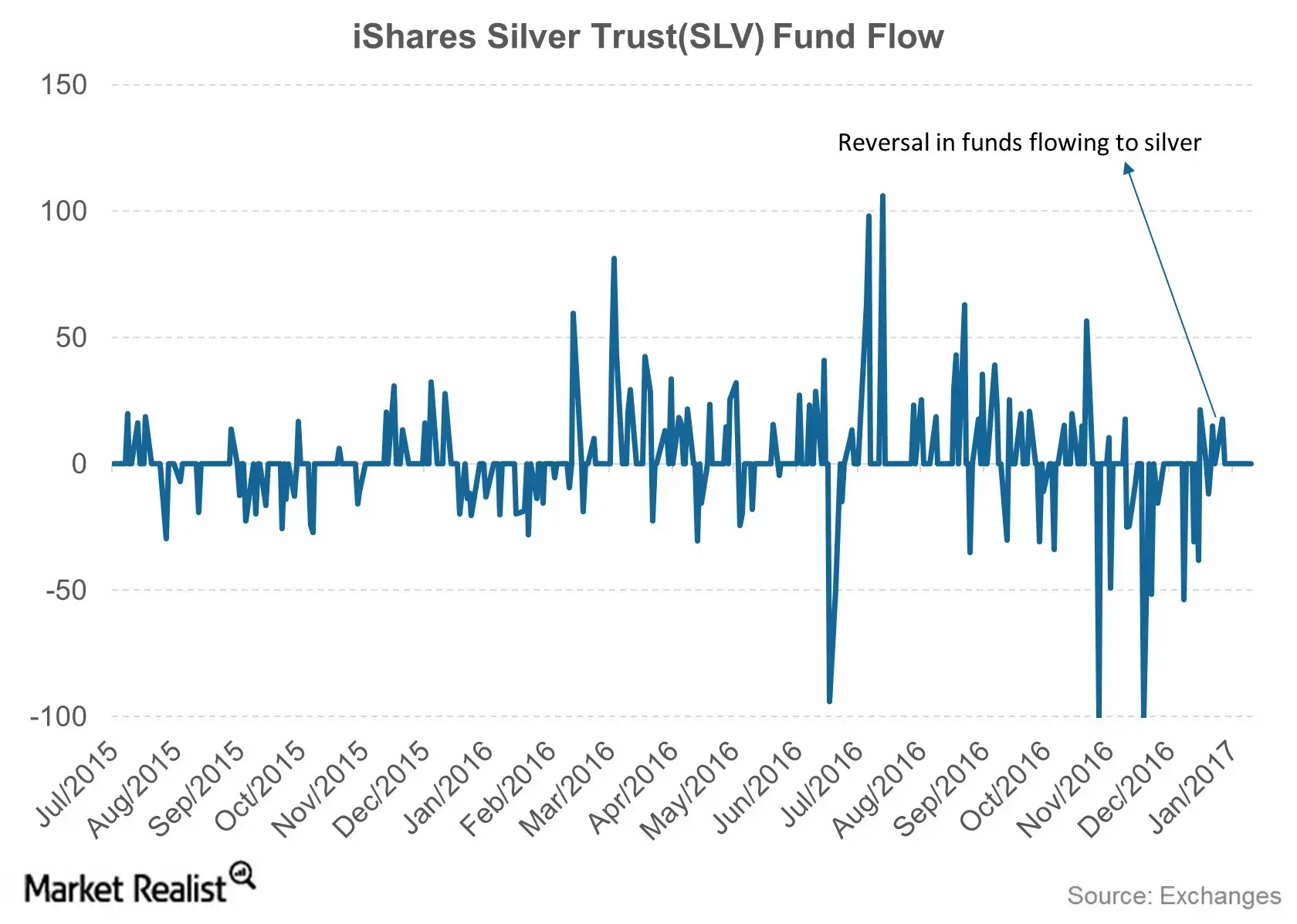 Is Silver More Valuable as a Precious Metal or an Industrial Metal?
Industrial or precious metal?
Silver often plays the dual role of haven asset and industrial metal. Because silver isn't preferred as much as gold during market turbulence, it has a comparatively small role as a haven asset. Silver is popular among investors who want to hedge against the overall risk in the market as well as those who want to link their gains to industrial performance.
The chart below shows the funds flowing to silver over the past 18 months.
Article continues below advertisement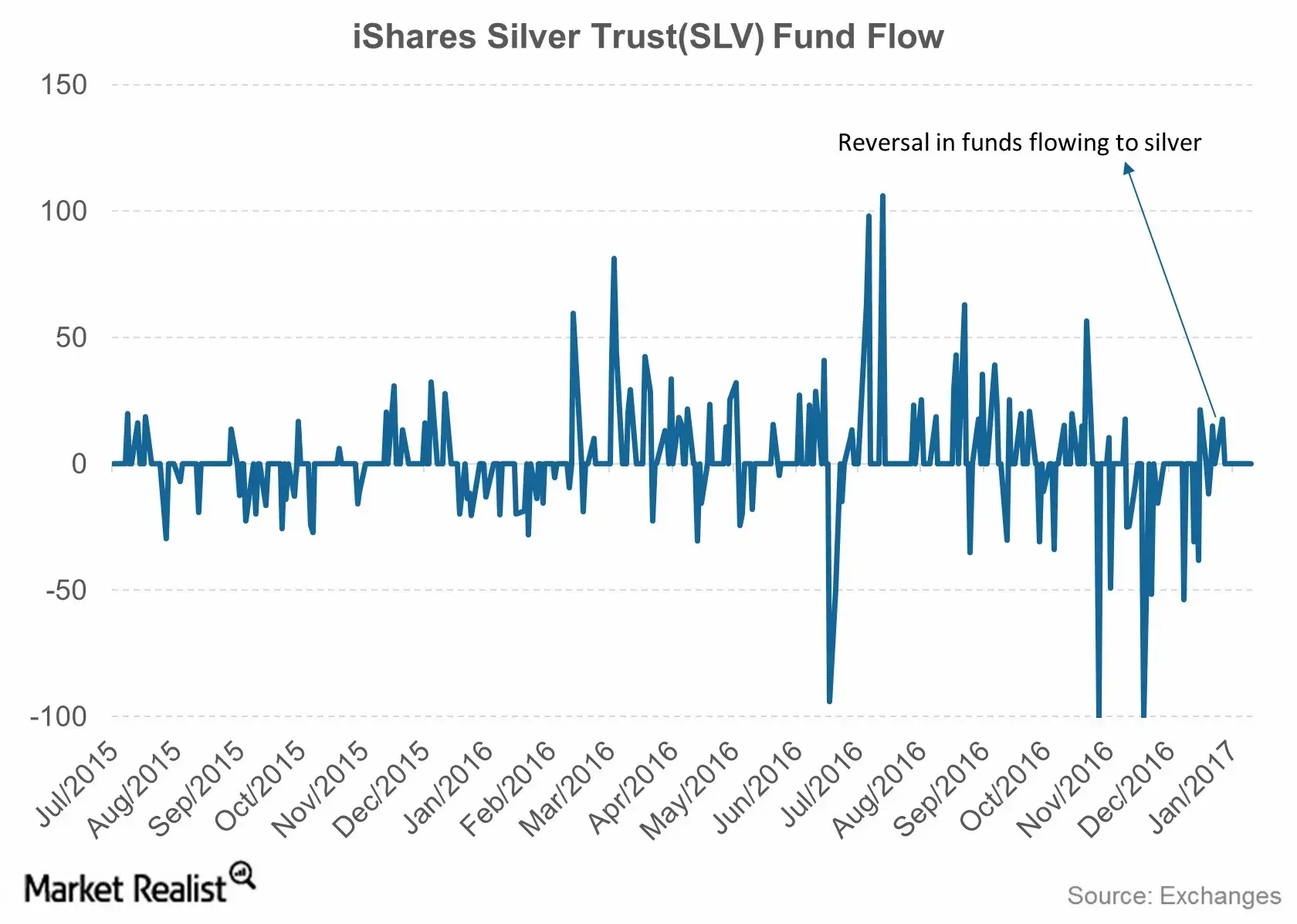 (SLV) Fund Flow 2017-01-20" width="300" height="214">The funds flowing into silver have resurfaced so far in January 2017. In December 2016, we saw investors turning their backs on silver.The iShares Silver Trust ETF (SLV) and the Global X Silver Miners ETF (SIL) have seen price rises in 2017. SLV has gained 7.7% year-to-date versus a 1% increase in the benchmark S&P 500 index during the same period.The rationale behind the comparison between silver and the overall market is that silver could closely associate with the overall market. Silver is extensively used in the industrial sector.
Silver funds and miners
Silver has been falling for the past few years, despite surging demand for its industrial use. Fundamentally, silver seems to be strong due to rising demand and a year-over-year shortfall in its supply.Silver miners such as First Majestic Silver (AG), Pan American Silver (PAAS), Coeur Mining (CDE), and Hecla Mining (HL) tend to follow silver's lead. These miners have performed better than their precious metals counterparts over the past month.In our next article, we'll look at the comparative performance of gold and silver via the gold-silver spread.