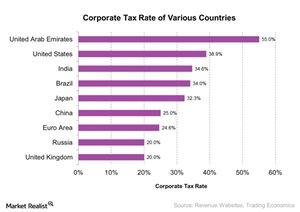 What Are Jim Chanos's Views on the Market?
By Sarah Sands

Updated
An interview with CNBC
On October 25, 2016, during an interview on CNBC's Halftime Report, Jim Chanos, the founder and managing partner of Kynikos Associates, discussed his views on the following:
Article continues below advertisement
Jim Chanos's views on the market
Famed short-seller Jim Chanos said earlier at the Delivering Alpha Conference that It's a Crazy Time for the Market. According to Jim Chanos, the market (SPY) (IVV) is very difficult to figure out right now. On the macro environment, he said, "I have no idea what is going on." So many factors are playing a major role in this current environment such as the upcoming US presidential election, the central banks' decisions, and monetary policy (zero-rate interest policy) losing its efficacy.
There's likely to be more uncertainties in the market ahead of the above events. Recently, Chanos said, "I think the markets basically like gridlock [with a Republican House]…the idea there is a check on a Democratic Senate [and] White House is probably a good thing for the markets. I suspect that is what we're going to get."
He also mentioned that the democratic candidate may be a good thing for the markets (VFINX) (QQQ). Democratic candidate Hillary Clinton has promised in her election campaign that she will invest extensively in the country's infrastructure. She said she also plans to focus on creating opportunities for middle-class families.
On the other side, Donald Trump is also promising to invest in infrastructure, invest in defense, and build a wall on the US-Mexico (EWW) border. He has also promised to reduce corporate taxes and create more job opportunities for Americans. Read, Why Clinton and Trump Believe Their Plans Could Create Jobs to learn more.
In the next part of this series, we'll analyze the rising volatility in the S&P 500 Index.