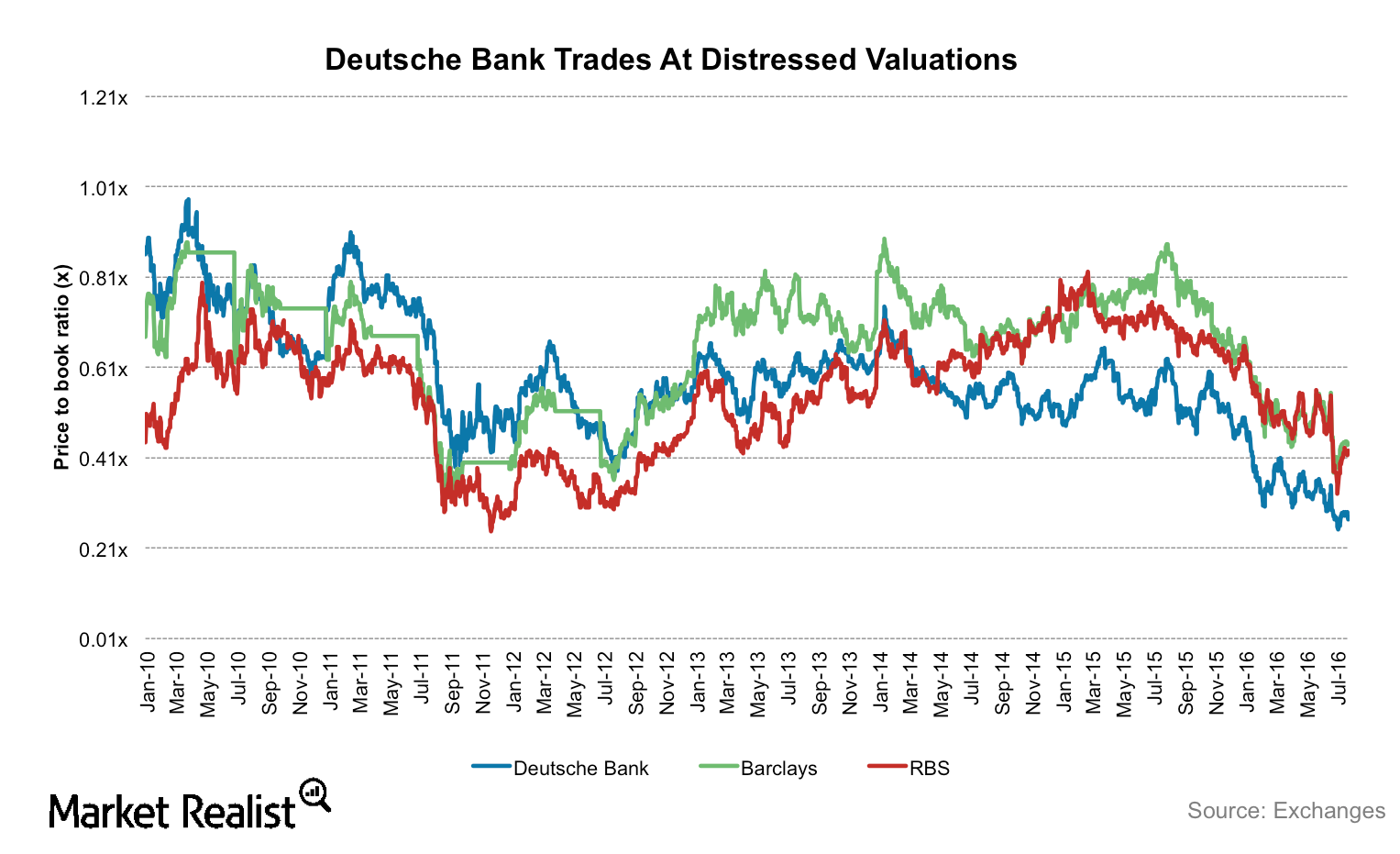 Do Distressed Valuations Offer a Good Chance to Buy Deutsche Bank?
Deutsche Bank's PBV
Deutsche Bank's (DB) shares are currently trading at distressed valuations. The bank's shares are trading at the steepest discount to its book value, worse than the 2008 financial crisis. This can be judged from the company's price-to-book multiple (or PBV).
The price-to-book ratio compares the company's current market price to its book value. PBV ratios are commonly used to compare financial services firms because most assets and liabilities of banks are constantly valued at market values.
Article continues below advertisement
Article continues below advertisement
If a company trades lower than its book value, it means the asset value is overstated or the company is generating a poor return on its assets. Generally, banking stocks trade between 1x–2x its book value. Stocks that trade lower than their book value attract investors' attention, as these stocks generally generate extremely poor returns.
Deutsche Bank (DB) trades at a PBV of 0.28x. This implies a discount of ~72% to its book value. Such cheap valuations are associated with a bank in crisis and are also a sign of a company's poor profitability.
DB's peers (EUFN) Royal Bank of Scotland (RBS), UBS, and Barclays (BCS) trade at a significant premium to Deutsche Bank. RBS trades at a PBV of 0.41x, UBS trades at a PBV of 1.4x, and Barclays trades at a PBV of 0.56x.