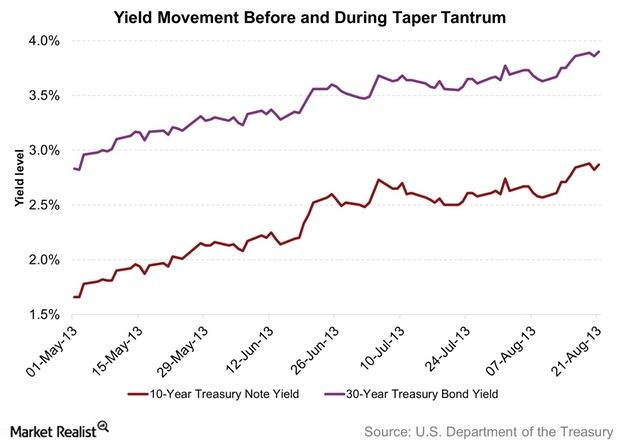 Why Were Fed Policymakers Worried about Clear Communication?
A rate hike "relatively soon"
The credibility of the Federal Reserve was a concern raised by some policymakers at the September FOMC (Federal Open Market Committee) meeting. The minutes of the meeting, which were released on October 12, showed that a new sentence was added to the policy statement. There was some concern over whether this was clearly communicating the policy stance. The sentence is, "The Committee judges that the case for an increase in the federal funds rate has strengthened but decided, for the time being, to wait for further evidence of continued progress toward its objectives."
This statement, which was placed in the third paragraph of the September policy statement, had been included to convey the view of several participants that if economic conditions warranted, a rate hike could be effected "relatively soon." However, others viewed this inclusion differently.
Article continues below advertisement
Article continues below advertisement
The other viewpoint
A few policymakers opined that any near-term changes in the stance of monetary policy should be data-dependent. They viewed this statement as not reflecting this stance. According to them, the sentence conveyed the passage of time being the key factor for the upcoming meeting instead of data dependency.
Is this important?
On the face of it, this may seem like a matter of semantics. However, this is precisely where the minutes score over the statement release.
The Federal Reserve had consciously removed any reference to time in 2015 when deciding about rate hikes. So the few who objected were doing so on this ground. They didn't want timing or the passage of time to be back on the table as far as monetary policy communication was concerned. They wanted to stick to the line of being data-dependent.
Any reference to timing has equity (VUG) (IVW) (VIG) and debt markets (BIV) (IEI) making assumptions about a timeline and questioning policymakers if events don't unfold as communicated earlier. The taper tantrum event had yield soaring, as the graph above shows, because markets took the Fed's communication about paring the bond buying program to heart. So the FOMC has stayed clear of any reference to time since mid-2015.
In the next article, let's look at the views of three dissenting policymakers.