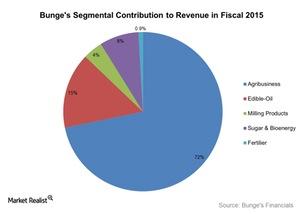 How Bunge Is Expanding Its Oilseed Segment's Global Presence
By Sushree Mohanty

Jul. 7 2016, Updated 9:23 a.m. ET
Expanding global presence
Bunge's (BG) Oilseeds business, part of its Agribusiness segment, earned 72% of the company's revenue in 2015.
The company has been focusing on enhancing the segment's footprint in major growth markets. Its strategy has been to add capacity by replacing older, less efficient plants with joint ventures or partnerships. Bunge's joint venture with Wilmar is part of this strategy. Bunge holds 15% of its capacity in Asia through soybean.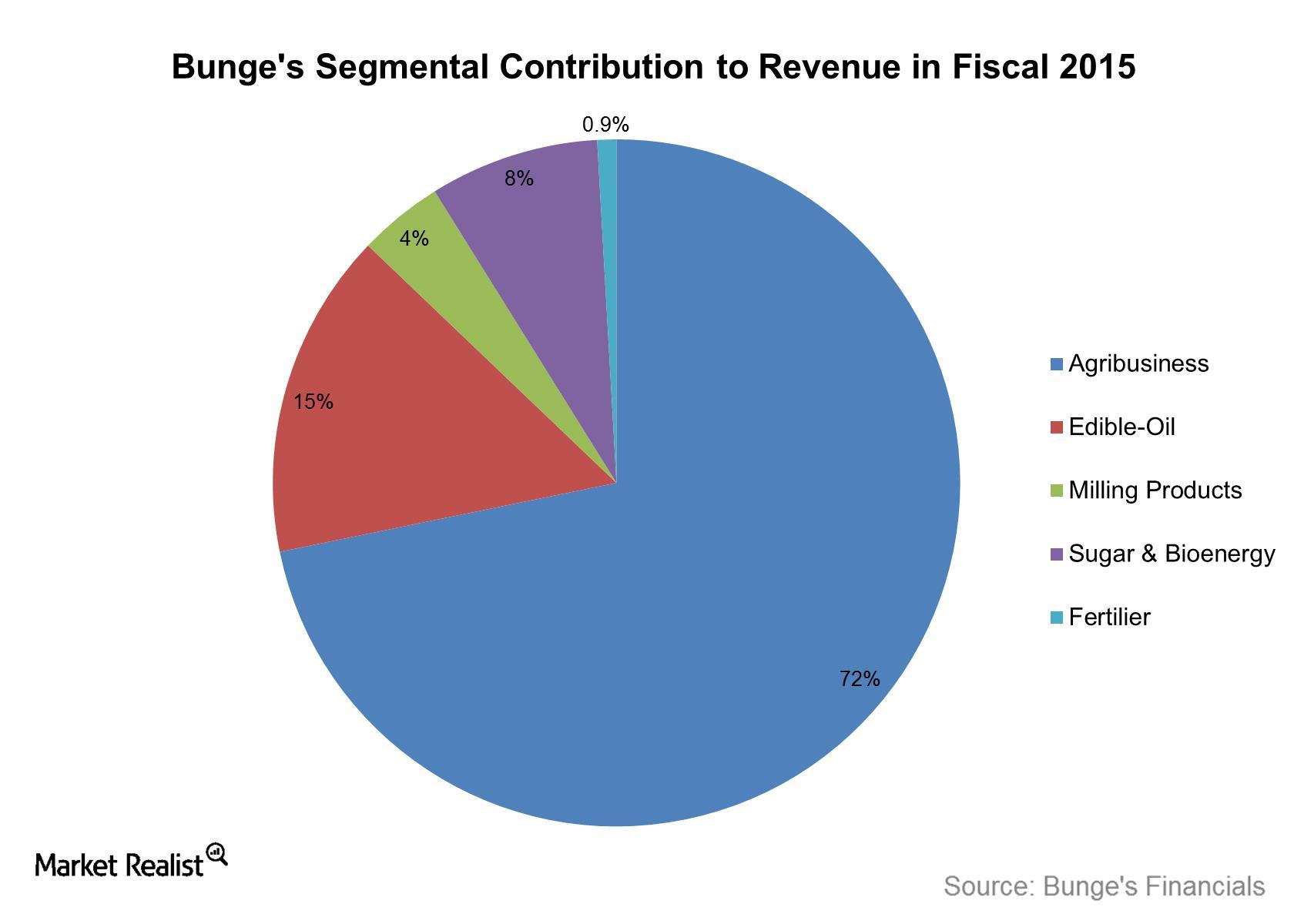 Bunge already maintains a balanced footprint, with ~29% of its capacity in North America through soybean and canola, 37% of its capacity in South America through soybean alone, and 19% of its capacity in Europe through soybean, sunflower seed, and rapeseed.
Bunge also plans to benefit from better distribution and risk-management strategies, which are proving fruitful.
Article continues below advertisement
Management's view of the deal
Bunge's management mentioned in a press release that "the collaboration will create increased operating, marketing and logistics synergies across the Vietnam oils and soybean meal value chains, and help us remain a low-cost operator with the highest efficiency possible."
The major agricultural commodities in the Oilseeds segment are soybean, sunflower seed, rapeseed, and canola. Oilseeds in these segment are processed into vegetable oils and protein meals, which are mainly utilized by the animal feed, food, and biodiesel industries.
How is the deal expected to benefit?
Bunge has already been working on operational improvements through process standardization to enhance crush optimization. The deal is expected to benefit Bunge's enhanced crush optimization, Green Feed's feed milling and marketing activities, and Wilmar's downstream oil refining and consumer products business, according to Bunge's management.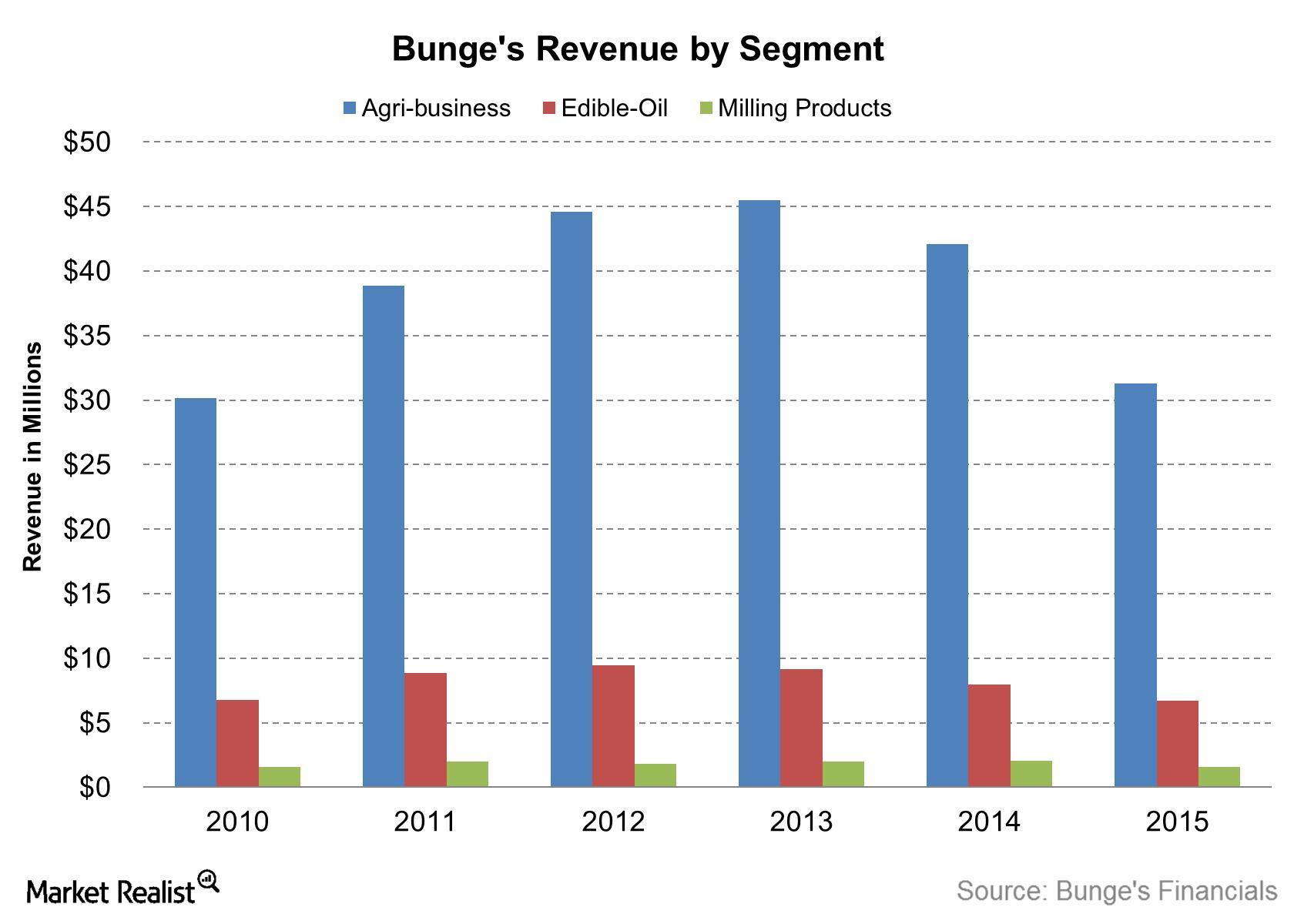 The deal will prove rewarding, as Bunge is the largest producer of soybean oil and Wilmar is a major buyer of soybean oil in Vietnam. As per data from the USDA (U.S. Department of Agriculture), global soybean consumption has increased at a CAGR (compound annual growth rate) of 7% in 2015–2016. Bunge is a component of the First Trust Large Cap Value Opportunities AlphaDEX ETF (FTA) and the iShares KLD Select Social ETF (KLD).
Article continues below advertisement
As per USDA data, Vietnam is also estimated to import 5.2 million metric tons of soybean meal in 2016–2017. Bunge's primary customers for oilseeds and grains are animal feed manufacturers and meat producers. Thus, global demand for protein products ultimately benefits Bunge's Agribusiness segment. The protein meals produced by Bunge in the Oilseeds segment can also be utilized by Wilmar's animal feed ingredients business in Vietnam.
Bunge's peer Archer Daniels Midland (ADM) also raised its stake to 20% in Wilmar International in March 2016. Bunge's other peers in Europe include Louis Dreyfus Group and Glencore International (GLEN). Along with Wilmar International, China National Cereals and Oils and Foodstuffs are among Bunge's other peers in Asia.