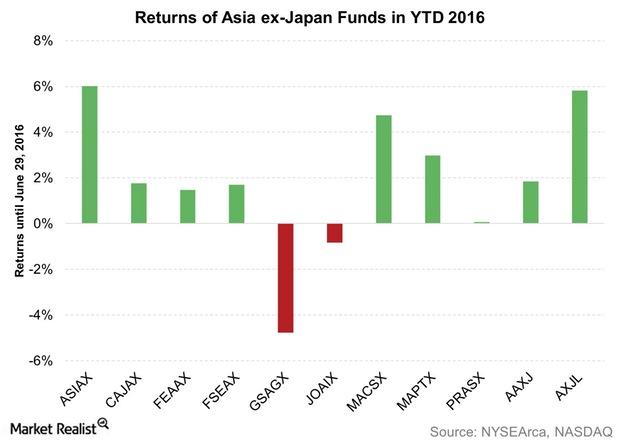 Is Asia a Compelling Investment Proposition?
Why should you look east?
When we talk about geographical diversification of investments, Europe comes to mind. Our familiarity with Europe and the extensive coverage of its economy and financial markets make it a geography of choice.
However, with the geopolitical turn of events caused by Brexit and all the confusion that's followed, you may want to consider Asia once you're comfortable investing in equities again.
Asia is made up of developed economies such as Japan, Hong Kong (EWH), South Korea (EWY), and Singapore (EWS), along with major emerging economies such as India (INDA), China, and Malaysia (EWM).
Given the diversity the region can provide due to its composition, Asia makes a compelling investment destination, especially for those investors who are looking for growth.
Article continues below advertisement
Article continues below advertisement
Leaving out Japan
We're not advocating leaving Japan out of your investment list. What we're trying to do is provide you with a list of investment options for Asia and an in-depth performance analysis in case you want to either avoid Japan or if you already have sizable exposure to the country.
Japan has been macroeconomically challenged for decades, and even though it was one of the best performing equity markets in 2015, it has been unable to carry that momentum over to 2016. If you've already invested in international mutual funds or ETFs, depending on their countries of allocation, you may already have enough exposure to Japanese equities. However, perhaps excepting China, you may not have enough exposure to other developed and emerging countries of Asia.
Previously, we undertook a deep-dive analysis of eight Asia-Pacific funds, including Japan, to help you diversify your investment away from Europe. In this series, we'll look at nine funds investing in Asia (ex-Japan) that can do the same thing.
Let's begin our analysis by looking at the Invesco Asia Pacific Growth Fund Class A (ASIAX).