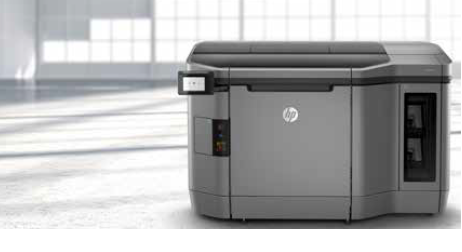 What Is Hewlett-Packard's Strategy for Becoming a Major Player in the Printer Segment?
By Adam Rogers

Nov. 20 2020, Updated 4:53 p.m. ET
Creating limitless potential
As we discussed in the previous article, the 3D printing market is expected to grow at a CAGR (compound annual growth rate) of 25%, from $4.5 billion in 2014 to $17 billion in 2020.
US-based (SPY) Hewlett-Packard (HPQ) is set to take advantage of this growth and increase market penetration in this space. According to HP, 3D printing provides a platform to move rapidly from "thoughts to things" and from radical prototyping to final parts manufacturing.
Article continues below advertisement
Hewlett-Packard is already a market leader in the traditional printing business, with over 5,000 patents, and this expertise will help the firm to penetrate the 3D printing segment successfully. The company stated that it aims to produce "smart parts" with "embedded electronics and integrated traceability and intelligence."
Era of digital manufacturing
As previously stated, BAE Systems and Germany-based (EWG) Siemens (SIEGY) have also expressed interest in the 3D printing space. In 2014, General Electric Company (GE) also announced that it would use 3D printers to improve its solar panels.
With the HP Jet Fusion 3D printing solutions, customers should benefit from enhanced performance driven by a higher disk capacity and additional memory.