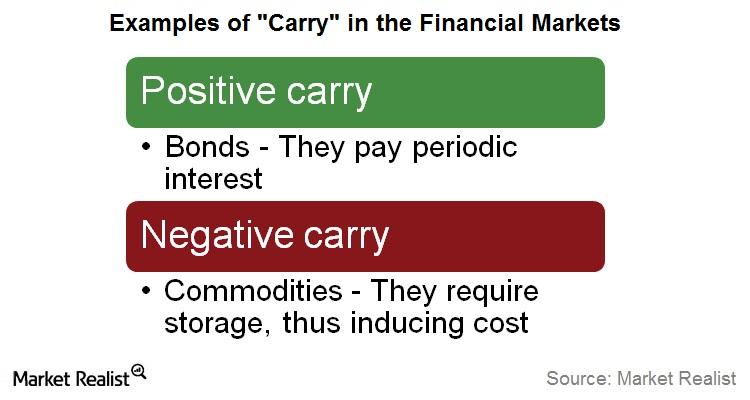 Bill Gross Talks about Compressed 'Carry' in Financial Markets
By David Ashworth

Jun. 6 2016, Published 9:49 a.m. ET
King for a day
In his latest monthly investment outlook for June 2016, bond market veteran Bill Gross talked about "carry" in financial markets.
Bill Gross opened his outlook with a quote from economist Joseph Schumpeter. He said that "top-dollar rooms in capitalism's grand hotel are always occupied, but not by the same occupants."
What this statement means is that although the high-priced rooms in the figurative hotel are never vacant, implying high demand, the high-rollers who occupy these rooms keep on changing. Bill Gross said that "you are king for a figurative day, and then — well — you move to another room in the castle."
What have these remarks got to do with his opinions on "carry" in financial markets?
Article continues below advertisement
"Carry" in financial markets
According to Bill Gross, apart from applying to individuals, Schumpeter's views also apply to markets, asset classes, and "carry." What does "carry" mean?
In terms of financial markets, "carry" of an investment or asset represents the return or cost of holding an asset. For instance, commodities, like oil, are negative "carry" assets because they have to be stored—a cost-inducing activity. On the other hand, bonds (HYD) (AHITX) are generally positive "carry" assets because they pay an interest.
In fixed-income markets (IEI) (CIU) (BIV), "carry" would imply borrowing money at cheap rates and lending at higher rates. This would result in a positive "carry" or spread. This is a model employed by banks and financial institutions in the loaning business.
In Bill Gross's opinion, "all forms of 'carry' in financial markets are compressed." Why does he say that? We'll explore this later. First, let's look at the "close calls" that impacted an otherwise great time for money managers.